Escaping the modern world – my interview with The Bottle Rockets
Social media has made it more difficult than ever to temporarily escape from the outside world. Political arguments, clickbait articles, and an ever-changing lineup of memes are just a phone app away at all times. The Missouri-based alternative-country band The Bottle Rockets knows this, and its new album Bit Logic, released on Oct. 12 via Bloodshot Records, explores what happens when you try and mute the world around you.
The Bottle Rockets have been around for over 20 years now, and Bit Logic marks the thirteenth release from the band and its first new music since 2015's South Broadway Athletic Club. This time around, the band has dialed down its sound, ditching all distortion for acoustic instruments. It's a change that front man Brian Henneman attributes to the band getting older, and his voice becoming better suited for a more traditional country sound. And while breakup songs aren't uncommon in the genre, this album's a little different. There is a breakup song, but it's a gleeful narrative about cutting ties with Facebook.
I recently caught up with Henneman over the phone while he was at home during a break in between two legs of the band's current North American tour.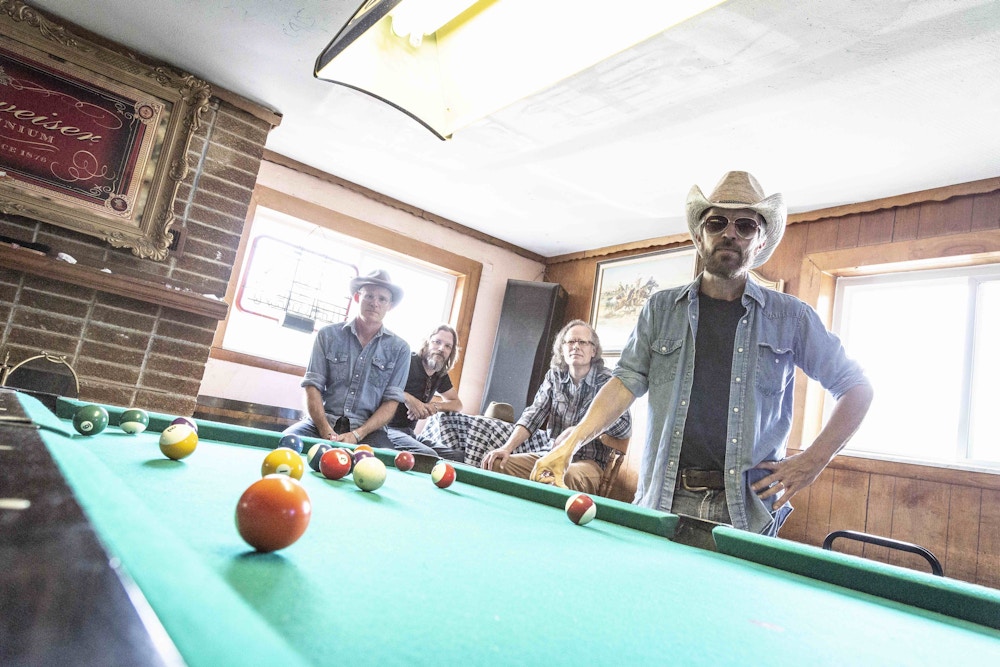 MH: What has the band been up to since its last release in 2015?
Brian Henneman: Pretty much just writing and playing shows – same as it ever was. It's sort of our life story. Playing shows and that's pretty much it.
MH: Were you writing the new album and workshopping those songs live during that time?
BH: Actually no, but we did that with the last album. We were playing those songs way in advance but for this album we booked studio time before we had any songs. It came together really fast by our standards. It's been three years since we've made an album, and if we don't do this, time slips away so fast when you're out playing shows, and time has to elapse once it comes out, so we just booked studio time and the songs came.
MH: This album is being talked about as a "different sort of album" for The Bottle Rockets. According to you, what makes this album different?
BH: The first thing that makes it different is that we leaned in hard and stayed with the whole country kind of vibe. We've always put country songs on every album, but this one we kind of stayed there, so that was intentional – to make something more suited to our age and my voice. So, that was the big difference. In so doing, that lead to the first album we ever made that has no distorted guitar songs on it. It's all clean, straight-up country songs – no distortion, no overdrive, no nothing. That was really weird, the first time we played this stuff down in Nashville in September. That was like having your automatic transmission taken away and learning to drive your car manually.
MH: How has that shift away from distortion and effects affected your live shows?
BH: It's actually turned into a really cool live show. We're switching between new school and old song throughout the show, so what that does is it keeps the show in a clean, tight mode for the most part and it goes up and down, but then at the end when its encore time or whatever, anything goes and we generally have been returning to the old wild stuff. So, it's stayed smaller throughout the core of the show, and when you finally do go wild at the end, it feels bigger than before. It's been really cool.
MH: This album takes on more of an outside perspective on the world. What led to you shifting your songwriting perspective?
BH: Well, you know, it's not so much an outside perspective – it's a very inside perspective from the bunker, hiding from the rest of the world. It's like the things that go on underneath the things that are going on. The USA is kind of a whacky place these days, and rather than remind everyone of that, we just sort of showed what goes on when you're trying not to think about that.
MH: In a press release, I read that the album was "socially aware" and so I figured that meant that the songs would be about social issues. But, it sounds like you were more trying to escape all of that.
BH: It's sort of like, man, there's so much of that going on right now, and that's ok, but let's just offer up 37 minutes of alternative. People can escape for 37 minutes. There's no crime in that.
MH: I read that this album was "inspired by what it truly means to live in the modern world." How has your career as a musician been shaped over time up until this modernization?
BH: Man, the music industry has been modernized damn near out of business. Over the years, we saw it just completely change. Our first three albums were pre-internet. That was very old school back then – get a record deal, then curiosity seekers had to buy an album just to check it out. There was free music – your friend made you a cassette or burned you a cd in the moment. But then it all became free and then the whole money structure of things stated changing, and you figure out how to survive if you want to keep doing it. We didn't make any hard plans on how to survive it, we just poked, prodded, guessed and changed things. Crawling through the wreckage of the whole thing and figuring out a way to keep moving. I can't even really tell you what the big change for us would've been, but you play more shows because more money comes from the shows than from the records and you just sort of figure it out. Its trial and error and we're still in the middle of.
MH: Is there a song off the album that is particularly meaningful to you?
BH: Just for personal reasons, the song "Doomsday Letter" is a meaningful one for me because it was my breakup song to Facebook. I was feeling depressed all of the time and I couldn't find out why. I found out it was from my Facebook. I deleted that and everything got better. That's just a personal one that hit the nail on the head for me. They all are true stories, there's no fiction on this album.
MH: Unfortunately so much of the music business deals with social media these days.
BH: That's why I'm glad the band has a page and we got somebody else to take care of it, because I had to get off of there. It's just doomsday everyday on there. Even if you tried to run from it, you couldn't. I do Instagram now which there is really none of that on there. I don't love it, but that's the social media I do anymore. There's no way to argue on Instagram.
MH: The song "Highway 70 Blues" is about being stuck in traffic while on tour. What's something the band is always listening to during these long drives?
BH: Usually the voices in my head. It's like, we don't have a communal, "Let's listen to this." Sometimes we do, when someone's got a new CD – well, we don't have any CDs anymore you plug the damn phone into the stereo. There's long hours of silence. I do a lot of songwriting in the car.
Visit The Bottle Rockets here.
More Articles by Mike Holloway
Oct. 3, 2022
•
13 min read
Jul. 29, 2022
•
6 min read
Mar. 17, 2022
•
6 min read
About the author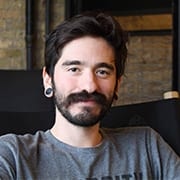 Mike Holloway was the music editor for The Wisconsin Gazette until it ceased publication in Sept. He currently writes for 88Nine Radio Milwaukee, Milwaukee Record and Urban Milwaukee.