Wisconsinites sound off on Coronavirus: How is it affecting you?
The coronavirus pandemic has dramatically altered our lives. From unemployment to the frontline employees providing the necessities, the pandemic is taking a toll on our physical and mental health. It has individually and collectively impacted our well being. Until a vaccine or an effective treatment is available, we will endure a slow and steady recovery. Still, we continue to support one another and appreciate the small wins. As we remind ourselves that we are all in this together, we reached out to a few people from different backgrounds and occupations — educators, grocery store employees, counselors, health care workers, and others — to get their take on how it has affected their well being and Wisconsin as a whole.
Sierra Behari is a Customer Service Representative at the Piggly Wiggly in Menomonee Falls. She says that it's stressful to work at a grocery store during the pandemic. Piggly Wiggly offers gloves to utilize during shopping. Toilet paper, hand sanitizer, and the like are out of stock due to the high demand. 
"People are impatient and scared," Behari says. "A lot of customers don't even realize that we are putting our lives at risk to serve them and we are just as scared as they are. I am grateful for my job considering how many people are out of work during this time."
"I don't think a lot of people are taking this seriously," says Becca Hand, a Piggly Wiggly Customer Service Representative. "The government is making things up as they go. I wish it would be over soon and back to normalcy." 
"It's kind of scary," says Gail Nitz, a Pick 'n Save Customer Service Representative.
Julie Poetzel is a middle school science instructor. "It's been a 180 degree change and very hard," she says. "I have had to record labs as videos and take pictures. Just not the same as kiddos doing it themselves. So kind of a bummer."
"I am still enjoying working on my hobbies around the house," says retired Kohl's Department Stores computer programmer Edward Heinzelman. "But my activities outside of the house have all been cancelled. It is depressing to have to treat other people like they are pariahs. I am not enjoying the perceived loss of freedom and it actually makes it hard to concentrate on my writing and even reading. It just saps my energy."
Jeffrey Sachse is the Customized Research and Services Center Director at University of Wisconsin - Oshkosh. He says we are seeing several Great Depression components regarding the widespread structural and fiscal effects. 
"The losses that we have experienced in the last two months – more than 33 million unemployed and a projected unemployment rate of 19-20 percent nationally coupled with forecasts of a 30-40 percent annualized GDP loss in Q2, it is easy to assume that the country is in a recession the likes of which we have not experienced since the recession of 2007-2009," Sachse says. "At the same time, financial markets are giving contradictory information with stock markets surging over the past month. The key to measuring any economic downturn is persistence, meaning that we can make a few assumptions about how much we've lost now, but don't know enough to predict either how much more we'll lose or for how long. As such, I am confident that we have entered into a recession, but less confident as to exactly how bad it may be."
Anni Cox, LCSW is seeing an increase in anxiety, depression, and obsessive compulsive disorder due to the pandemic. "I'm seeing spikes in all three," she says. "People are reacting to the 'temperature' of the environment. There's a lot of uncertainty right now. They want to know when it's going to be over and there are no real answers for them. That creates anxiety. When they realize there are more questions than answers, that fuels depression. OCD is a result of the new cleaning directives with regard to cleaning your grocery bags, wiping down your groceries, and hand washing. People with OCD are compelled to perform these cleaning behaviors to an exaggerated degree."
Lakiesha Russell, LPC is seeing an increase in anxiety and depression as well. She says conversations with more people will overcome the mental health stigma.
"There are a few reasons why many are hesitant to seek therapy," Russell says. "Some could be from the cultural perspective of a community, the misleading representation that has been in the media 'that only crazy people go to therapy' or even the assumption that therapy is too expensive. I always share with people that everyone has mental health. You may not have a mental illness but we all have mental health that we need to take care of. Also, people understanding that mental health isn't a dirty word. I believe the more we have conversations surrounding mental health, mental illness and mental wellness, there would be no more stigma."
Kirsten Helgeson is the founder and CEO of Just A Girl, a digital mental health and women's empowerment platform. She says it's difficult to recognize and sit with our emotions. 
"What's important to understand is that all reactions and emotions are normal," Helgeson says. "There is no such thing as a 'weird' reaction to trauma. So, all those people that are cocooning are simply responding to this situation in very normal ways. This is true for the people saying they're 'fine' too. Everyone is cycling through the stages of grief, and grieving isn't a linear process. One day you can be angry, then in acceptance, and the next in complete denial. Even the people that are protesting shelter at home orders are simply cycling through their grief. What's important is that we don't cling to or bury our emotions. If we do this, we risk getting stuck, burning out or turning into an emotional volcano."
"I am seeing that it is really hard for families who cannot see their loved ones in nursing homes and that is hard because it makes the effects on grief that much harder," says bereavement counselor Jean Oliver-Holder. "As we all know, some families have the financial support to care for their loved ones in their own homes. Others are on the front lines and cannot care for their own. There could also be caregiver breakdown. Sometimes, even though the family members want to care for their loved one, they can't because the needs of the person are too much for the family. Sometimes, it has been such a long haul of caring for the person that they just need a break."
Photo by Polina Tankilevitch from Pexels
More Articles by Livia Peterson
May. 3, 2020
•
6 min read
Aug. 22, 2023
•
11 min read
Aug. 8, 2023
•
11 min read
About the author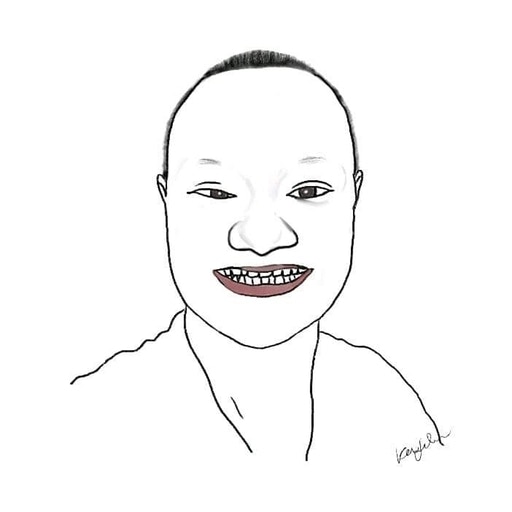 Livia Peterson is an arts and entertainment writer, based in Milwaukee.