"Every film there is incredible." Milwaukee Director Drew Britton's Slamdance Experience
There's a noisy Thursday dinner crowd packed into Buckley's in Milwaukee and I'm sitting in the back sipping bourbon waiting for Drew Britton to arrive. The crowd is probably not going to faze him; Drew has just returned from the Slamdance Film Festival, where thousands of people pack into a city whose population is close to 9,000.
Getting a film into Slamdance is a big deal for any young filmmaker. Of the 7,000 or so films that are entered into Slamdance, only 15 films make it in. "I did the math and that's about a 0.04% chance of getting in," Drew tells me after sitting down and ordering a sparkling water, settling in.
Drew is relaxed, reserved, and low-key. But when he's talking about film, he's passionate and engaged – whether he's discussing his own work or the work of some of his biggest influences, like the films of Dogma 95 or P.T. Anderson.
And those influences are quite apparent in Drew's film "Back at the Staircase" – a claustrophobic, intimate, raw, visceral and at times jarring portrait of a dysfunctional family. It is shot mostly in close-up, has long takes and awkward moments, and is fully the vision of a director who knows what he wants.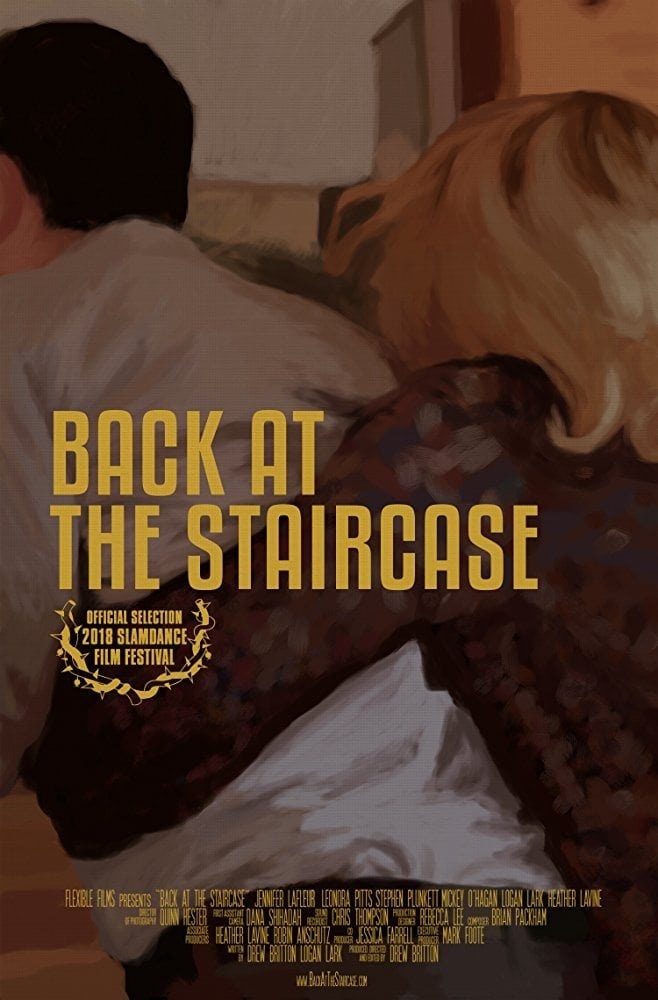 In mere minutes into talking to him, you get the sense that moviemaking is his life.
Drew set some strict rules to stay true to in the making of the film, which he finished last October. Drew explains:
"I didn't want opening credits – the movie starts and you're in it ⁠—⁠ in a way, you're forced to play catch up. I hate blatant exposition and pandering to the audience. You have to pay attention – all the info is there. No establishing shots, each scene smashes into one another. And no montages or music that swells – I don't want music to tell you how to feel during an emotional moment ⁠— and no end credit music."
The film was co-produced by Jessica Farrell and was shot entirely handheld by cinematographer Quinn Hester. Drew and Quinn talked a lot beforehand about the style they were going for: "We talked about the vision and about going handheld – no tripods. That style contributes to intimacy, a tripod feels stable and locked down and contained, and makes things feel more safe, less unhinged."
The discomfort in things being "unhinged" is something a filmmaker can relate to with all the uncertainty and angst that comes with making a movie. Drew submitted to Slamdance knowing that his fate would be out of his hands. "There's this horrible waiting period when you submit, and it's daunting to know it's in the hands of people you don't know, and you have to pray that someone understands what you were trying to accomplish," Drew remembers.
He also remembers with great detail the moment that changed his film career -- receiving the e-mail with the subject line "SLAMDANCE INVITATION." Initially, he thought it was spam. He opened the e-mail and read that the film was accepted and sat in silence for 3 or so solid minutes. "It took three weeks to realize that it was really happening," Drew says, "then you have to hire a publicist and the reality sinks in."
His reaction to getting into Slamdance speaks volumes about his maturity and work ethic. Once the dream of getting into Slamdance wore off, he was all business. "The dream is getting a film into a fest like this. You always say to yourself, if I could just get a film into Slamdance I'd be happy. But you get in and nothing changes. Now, if I could just make another film and continue that and get into another big festival. You're never going to be satisfied – you still challenge yourself. I'm always looking for the next mountain to climb."
Still, it's healthy to bask in the moment and Drew looks back at his week at Slamdance as life-changing and certainly career altering. "You need to step your game up if you want to play with the caliber of these types of people," he says with confidence. Back At The Staircase played to receptive audiences and the film's second showing was sold out. Positive reviews and discussions with distributors soon followed. Hopefully, this film will find a larger audience.
Drew is already writing, planning his next film. He will use this experience at Slamdance to guide him forward.
"Just stay true to what you're doing and, if you really love the story you're telling you're going to do it well."
More Articles by Nicholas Pipitone
Jun. 10, 2023
•
9 min read
Mar. 12, 2023
•
8 min read
Sep. 9, 2022
•
8 min read
About the author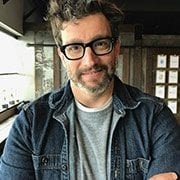 Co-founder, Editor-in-Chief, Commonstate.com