Tarik Moody, HYFIN, and the Art of Building Your Own Table
On March 5th the complete musical catalogue of hip-hop group De La Soul was finally available on streaming services after a very long record label dispute. De La Soul was instrumental in not only my personal musical education but my cultural education as well. Growing up as a white kid in a rural area, I didn't have as much exposure to different ideas, backgrounds, and points of view that were different than my friends and family and teachers. And De La was like nothing I had heard before.
Thinking back, it made me realize the importance of music. Particularly finding new music. Non-mainstream music. Music with new voices, different points of view, new sounds, new attitudes. Where can you find that new music, those new influences, those new voices now?
In Milwaukee, it's HYFIN. "Connecting the culture," as the tagline says.
HYFIN is a streaming music site that grew out of 88Nine Radio Milwaukee, and more specifically, Program Director Tarik Moody. "I have a syndicated show called Rhythm Lab Radio. I've been doing it for almost 18 years. You can call that the prototype," Tarik explains. According to the 88Nine website, "Rhythm Lab Radio redefines the urban sound with a mix of jazz, electronic, hip-hop and soul music. Each week, Rhythm Lab introduces listeners to new artists that are testing boundaries and making music that does not fit neatly into a single box." HYFIN, as in, a hyphen, which is used to join words to indicate they have a combined meaning.
Tarik calls the style "Urban Alternative." "There are so many Black artists in the diaspora not only here in America but in Africa and UK and whole diasporic sounds that really have come from Black culture that doesn't get much love on the mainstream media and so, I feel like it's an opportunity and a mission to do that justice with HYFIN."
Everyone knows the Marvin Gayes, the De La Souls, the Jay-Zs and Beyonces, but who doesn't want to discover their next favorite artists before they've hit it big? To be able to run and tell your friends, you gotta hear this. De La Soul is great, but what's next?
Tarik says, "If more people want to step outside of their comfort zone and get away from the nostalgia of life and try something new, I think the world would be a better place." HYFIN embraces the artists who are not typically what you know as R&B or hip-hop, giving their music a home. Artists like Jean Dawson, a half-Black, half-Mexican artist that pivots more into the rock side. No other rock stations play him, but he's found a home on HYFIN.
And 6lack, an amazing R&B singer who uses his music and platform to advocate for better mental health care and resources, giving young Black boys an opportunity to see a Black man sing and speak about issues that you don't normally hear on the radio.
Or Sudan Archives. A classically-trained violinist, singer-songwriter, and producer, bringing in hip-hop. A true Renaissance woman. "She's a young Black woman doing some kick-ass shit. I think when young Black girls see an artist like that, just doing it and selling out shows, and not fit into a box, I think that's a powerful thing for young Black people to see. Plus they don't get to see a lot of those images, especially in commercial radio."
Forcing artists to fit into a box feels so antithetical to what music and art are about. Art is an expression of ourselves, and we are multi-faceted. We are a mixture of everything that has come before us, everything we have absorbed. Great artists steal, as they say, and the best artists steal from everywhere. White artists have been stealing from Black artists forever, and it's made their careers. But when Black artists steal from white artists, it's a very different story.
Speaking about the Grammy's, Tarik explains, "There's very few Black artists who ever win the mainstream artist awards." It's cool for white artists to be diverse, but Black musicians have always been pigeonholed in 'Urban.' It's rare that a Black artist wins album of the year, song of the year; they're always going to win urban, that's their spot."
Artists are always moving forward, trying something different, getting their work out there. Institutions, however, are slow to keep up. Where can you see these upcoming multifaceted musical acts from HYFIN in Milwaukee? Almost nowhere. Tarik laments, "Milwaukee has a lot of talent, but there are a lot of gatekeepers … it's unfortunate some very talented artists have to leave."

SistaStrings. Photo courtesy of Erin Bagatta

Photo courtesy of Erin Bagatta

Photo courtesy of Erin Bagatta
SistaStrings, who were practically the voice of Milwaukee, had to relocate to Atlanta to get the opportunities they wanted.
Lakeyah, born and raised in Milwaukee, moved to Atlanta.
Silas Short, from the suburbs of Milwaukee and a graduate of Milwaukee High School of Arts, moved first to Chicago, then to Los Angeles.
"We invest in the legacy artists like crazy, but we don't invest in young artists. I wish we had the same amount of investment and care as we do the symphony as our young Black and brown creatives. If we had a fraction of that investment, this city would be world-class."
You'd think the city with the biggest music festival in the world would be an ideal place to showcase its homegrown, up-and-coming talent. But no. Even in their hometown they are still being left behind. How is it possible that Summerfest doesn't have space for the talented, genre-bending Black and brown artists of Milwaukee? I ask Tarik. He tells me he doesn't know. 
"We've never been invited to the table."
Why?
"I don't know."
But it's okay.
"Tyler Perry said it like, 'If you're not invited to table maybe it's time to build your own table.' So instead of me sitting and whining and complaining and bitching about what they're not doing or what they are doing—that doesn't get anything done. What can I do? Let me let me find some other people I can partner with and build something for the culture that deserves it."
When he pictures his own festival, what does it look like?
"It's the beauty of our culture. That's what I like. Afropunk in New York and Atlanta. I would love to have everything from hip-hop to jazz, Afrobeats to Black artists doing indie rock. Black Latinos, reggaetón, all that stuff on one stage celebrating Black and brown culture. And then also the local artists to back up, support a lot of that talent. I want food trucks showing the culture. I want vendors representing the culture. I want to have a pre-conference talking about issues. I want something kind of holistically. It's not just music but the culture."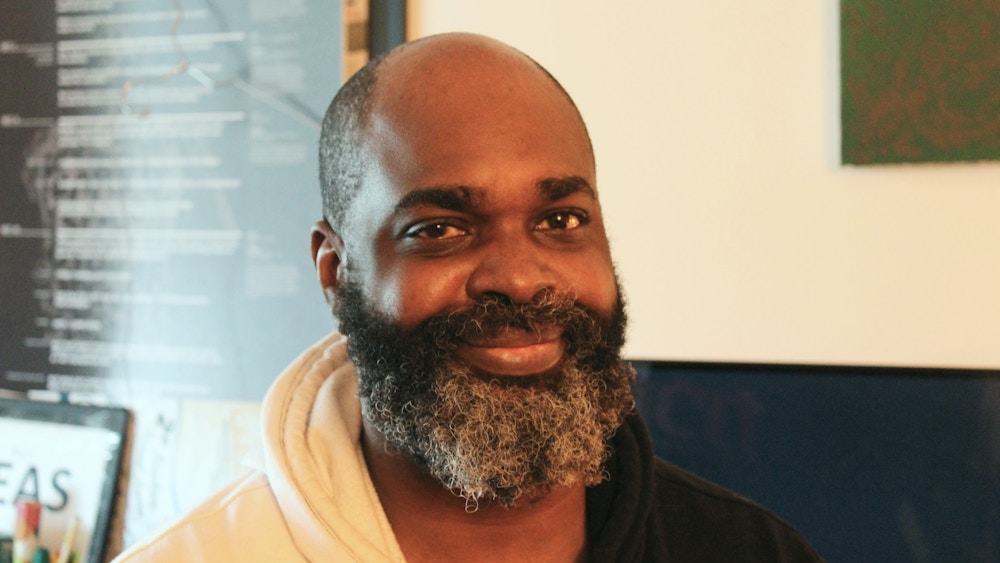 He's definitely not stopping at music. He just worked with CopyWrite Magazine to amplify their Streetwear Showcase celebrating Black designers.
"I did a Black and beer festival because I saw this event called Blacktoberfest, and I was getting mad like, why don't you come to Milwaukee, home of the first Black-owned beer?" Instead of being upset and frustrated, Tarik reached out to Sugar Maple. The first Brown, Black & Brews: The 5th Ingredient, celebrating local brown and Black breweries from Illinois, Indiana, and Wisconsin happened in December of 2022, with the second one in the works now.
HYFIN's website is a wellspring for Black and brown culture in Milwaukee. Including new artists on HYFIN Verified and conversations, events, interviews, and highlights on Milwaukee Made.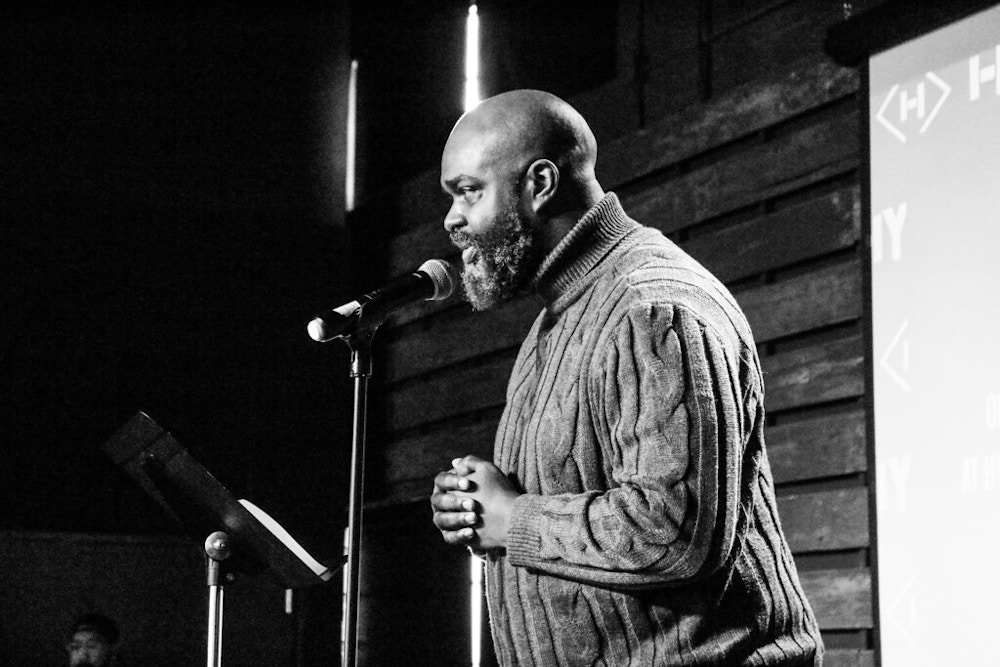 It's not easy, but Tarik's dedication and passion for HYFIN is paying off.
"The feedback's been great. I mean the ratings are growing … they have a thing called 'time spent listening' and we have the most time spent listening than any other music station in the market. The only things that beat us are talk stations, so that's a good feeling … it can only go up, as long as people support us financially."
They play the artists you can't hear anywhere else. Embrace the culture, represent the people. An outlet for new voices, attitudes, and points of view. Growing their reach and bringing people together.
The more I learn about all the incredible things HYFIN is doing, or trying to do, the more excited I am for them; and the more disappointed I am in our city. This article started as a piece about the power of music and where to find new artists. It turned into a spotlight on the need for better representation, a need to fill a void in a city with a lack of opportunities, a need for artists to thrive so they don't have to keep leaving to achieve what they want.
Why aren't there more alternative options in Milwaukee for artists? 
Why doesn't Milwaukee have something like that? 
Why do Atlanta or Minneapolis do this but Milwaukee doesn't? 
The answer is you. Go make it happen, find people who can help, or support the ones already doing it. Like Tarik. Thanks Tarik, from all of Milwaukee.
More Articles by Mike Betette
Jan. 25, 2023
•
6 min read
Jul. 6, 2022
•
7 min read
Apr. 25, 2022
•
7 min read
About the author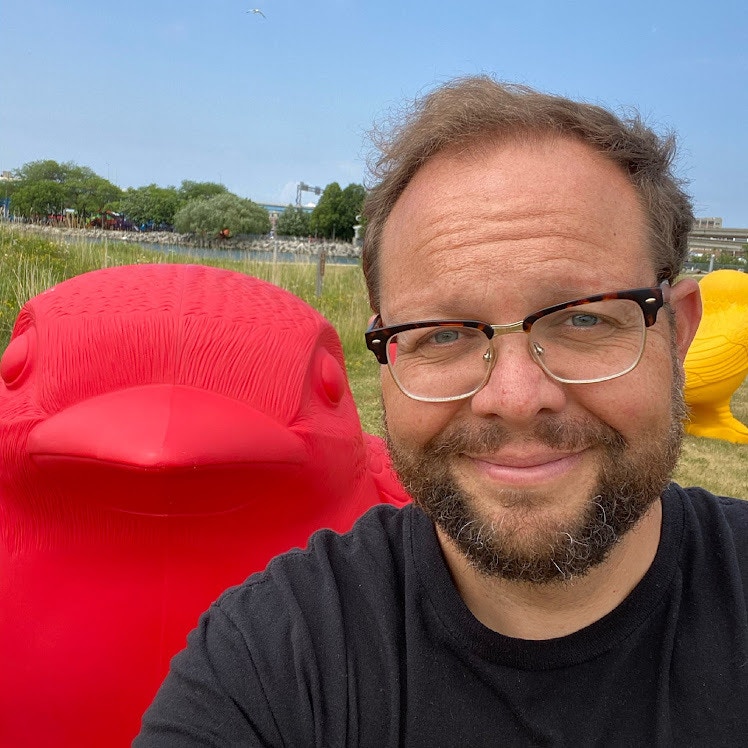 Mike is an improviser and writer who has performed with The Second City, Jimmy Kimmel Live!, and was a writer/director for Epic Rap Battles of History. He's currently a senior copywriter at an ad agency in Milwaukee and loves to be outside.