The brilliant pop songs of Michael Rault and "sounding like the 70s"
There was a something happening in the late 60s and early 70s where bands – and a whole bunch of them – found their own voice very quickly. When you consider that Led Zeppelin came out of the woodwork with a sound no one had heard before, taking traditional blues and blowing the cover off of it making it their own, they in many ways didn't invent hard rock; they invented a sound that can only be described, simply, as Led Zeppelin.
The same is true of The Who, whose ambition and talent and chemistry created a sound that only they could. They were bold enough to make a rock opera. When you think of a song like "Behind Blue Eyes" it makes you wonder – is there even a genre that captures it? Folk/Acoustic/Rock/Anthem—and possibly even a bit of prog? The first half of the song and the second half almost make it count as two songs. Maybe not prog, but definitely proggy. It's "Who" music.
Think of the obvious one – The Beatles, who somehow get pigeonholed into the genre "pop" but were so much more forward thinking than that. They were progressive in every way possible. "A Day in the Life" is prog if you think about it. It's sophisticated. Orchestrated. Weird. It's crazy to think that the same band that created "Please Please Me" also created "Happiness is a Warm Gun." They made music that was completely their own -- without precedent.
This was a time of music authenticity. And it made me come to a simple conclusion.
When someone says, "that sounds like the 70s," it means "they sound like themselves."
Think about it -- Steely Dan, Pink Floyd, Queen – the list is long of bands that sound only like themselves. They are ridiculously hard to categorize because the only thing that sounds like Steely Dan, for example, is Steely Dan.
All these thoughts are running through my mind after my conversation with Canadian singer/songwriter Michael Rault, whose latest album "It's A New Day Tonight" is a collection of 10 masterful tracks, a stunning new record that many writers say "sounds like the 70s."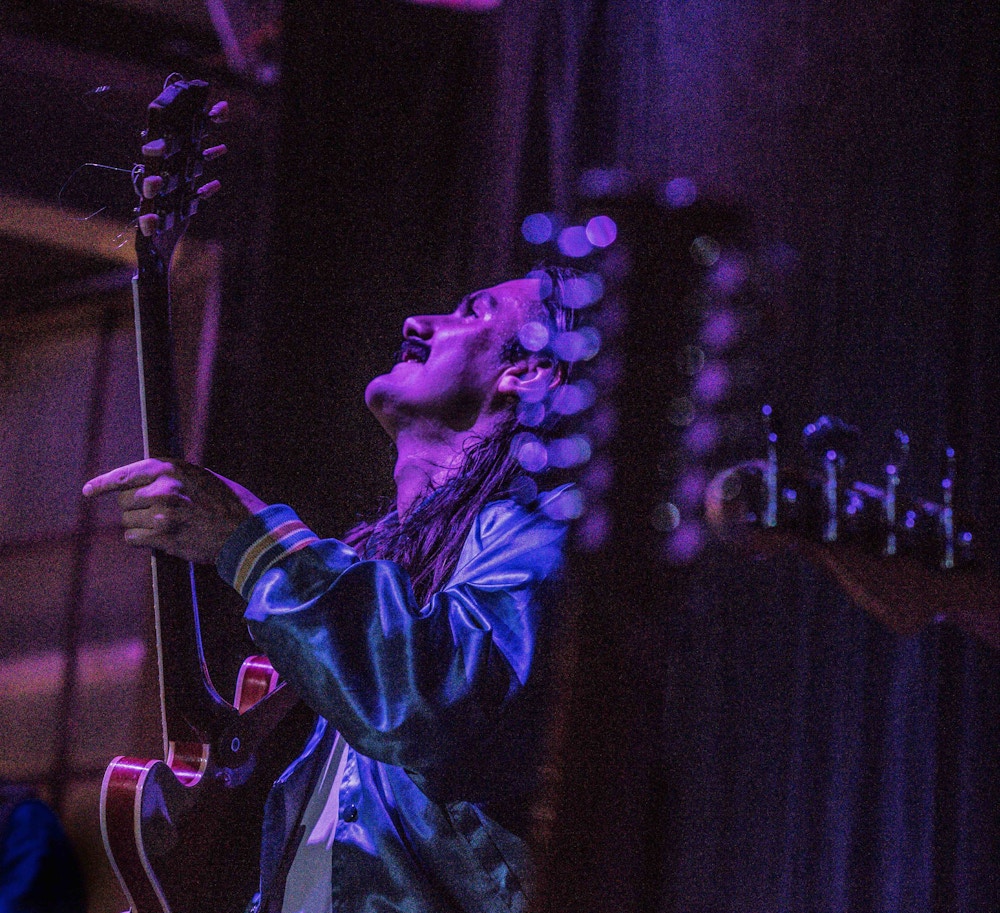 There is definitely a lo-fi sound to it; swirling harmony guitars (what Rault calls "Guitarmonies") fill the spaces between verses and after choruses, stacked lead vocals, clean, pure, panned left and right make the sound beg for headphones. How many albums these days can you call a true headphone album? And then there are the vocal melodies, crafted, always turning an unexpected corner without interrupting the pop song craft of it all. The songs are concise, catchy, but anything but simple.
The first song, I'll Be There" has a signature riff in a strange time signature – I have tried to count it out 1-2-3-4 numerous times but it's clearly not a time signature I recognize. I admit I'm not a seasoned musician, but I should be able to at least count it out.
So, when I sit down with Michael Rault outside the Cooperage before his gig there a week or so ago, I geek out for a second.
"You know that riff at the beginning of "I'll Be There?" Can you count it out for me?"
Michael looked at me and smiled. "Oh, I can't count that out. I made it up."
Songwriters write what they feel, grab a guitar or piano, pick up a melody and a few chords and really don't pay attention to things like time signatures or structure until later. This riff, as strange as it is, is indicative of how Rault "feels" music" and how he goes with his gut. He remembers the day he completed the album in his bedroom, listened to it, and felt something wasn't right. He, along with his intuitive musical gut bought some time at the Brooklyn studios for Daptone Records called the "Daptone House of Soul."
As Rault told me, "I'll always struggle and strike a balance of being inspired by other eras – I'm not trying to make retro music – it just so happened the Daptone connection emerged. I wanted to work with better record engineers."
There are obvious parallels to the legendary band Big Star (another band whose sound can only be described as Big Star music), who recorded their legendary "#1 Record" album at Ardent Studios in Memphis, Tennessee, a place known more for R&B and Soul than Pop records. So Rault, along with the rhythm section of Mikey Post and Benny Drokan, and engineered by Wayne Gordon (who has worked with the likes of King Gizzard & the Lizard Wizard, Sharon Jones and Bruno Mars), started recording songs for what would become "It's A New Day Tonight."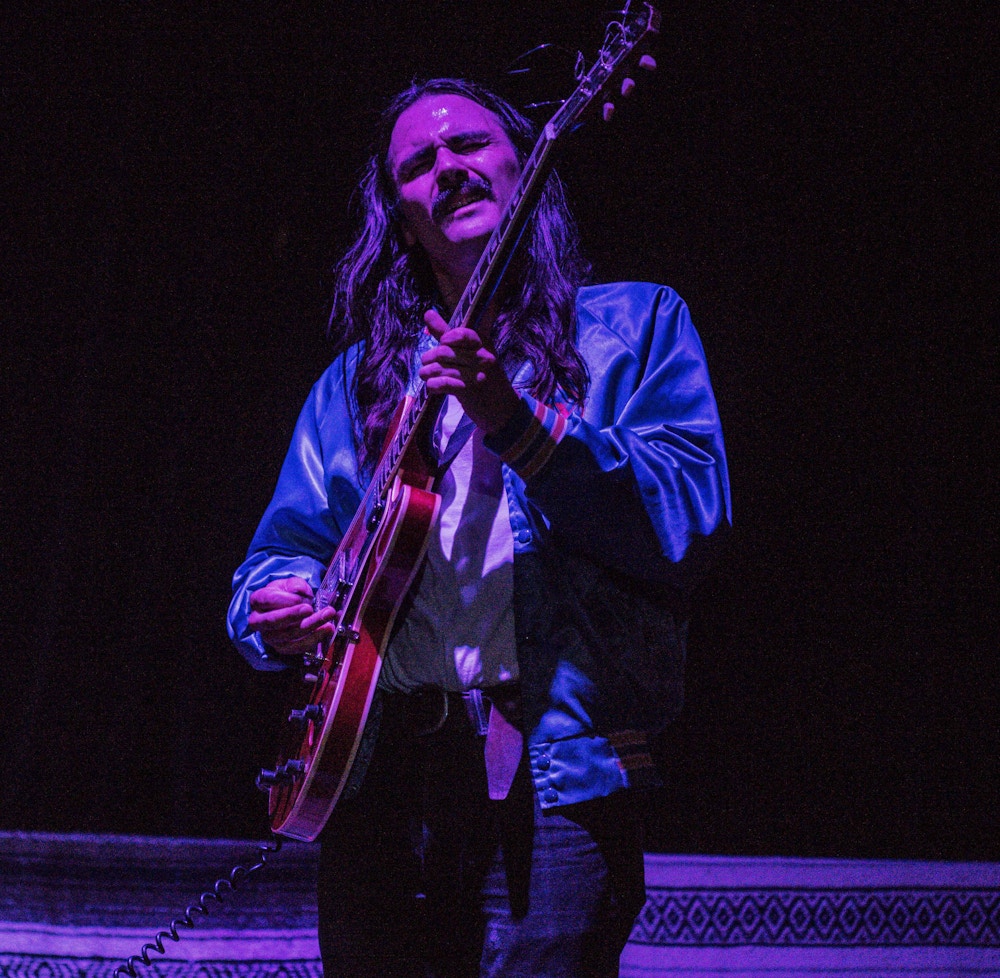 "Once I committed to doing it at Daptone I knew it would sound more authentically retro sounding," he told me. Rault remembers the first time Drokan started recording with a Japanese Hofner style bass. "I was just like, use that bass and don't do anything different."
Michael's career trajectory dramatically changed after a long day of recording at Daptone, when he and Wayne went out for a few drinks. Wayne had been talking to some of his colleagues at the record label and dropped the news to Michael that they wanted to sign him to Wick and finish the record at Daptone.
It was at Daptone, surrounded by all this musical talent where he was able to find his voice. "I like to hear music that has more tension and release and brings you to more places – more unexpected changes that aren't too jarring – but still enjoyable – I like to create a controlled amount of tension … you need good vocal hooks and the rest is to choose from any million different factors."
Michael likens his approach, strangely enough, to telling jokes.
"You set something up like a joke and then you change it – you think it's going to a certain place but ends up where you don't think it's going to."
After numerous left turns, Michael has finally found what he calls a "musical family" at Daptone. And you get the very distinct sense that he has discovered that 70s thing.
You know, that thing where you sound like yourself.
More Articles by Nicholas Pipitone
Jun. 10, 2023
•
9 min read
Mar. 12, 2023
•
8 min read
Dec. 14, 2022
•
8 min read
About the author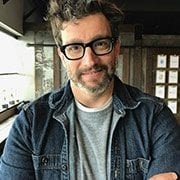 Co-founder, Editor-in-Chief, Commonstate.com