11 Scented Candles That Give You a Ride to Pleasureville
It's time to get serious about pleasure. Yes, that's an accusation. I think we've been in a balancing act, in a manic do-si-do to stay sane and stay alive. Some of us are working long hours to keep our families and communities afloat. Others have embraced self-development, writing that long-planned book, learning a second language, or mastering the art of sourdough. The undercurrent beneath all of this is a desperate need to occupy ourselves with something, anything, that provides an escape from the reality around us. We're rounding the bend towards year three of COVID-19's impenetrable grasp on our lives and as Omicron sweeps through our cities, deep weariness has overtaken me. And I bet I'm not alone. 
So what do you do when there's such little control—over restaurant hours, novel virus strains, or the people around us. We surrender to pleasure. And for me, that means a near-obsession with curating the most dynamic list of must-burn candles this side of 2022. Heed my warning: you're not going to find any unicorn sprinkle cupcake candles on this list but you will find candles that do what candles are supposed to do; they create an ambiance, a mood, a vibe. I don't want my candles to make me hungry.  
You also won't find many leathery/smoky candles on my list.
You can thank The Aviary in Chicago for the nausea I experience when I smell or taste smoky stuff. I went there nearly five years ago and the cocktail I ordered had ice in the shape of rings suspended over the glass. A few of those rings were pure, condensed smoke flavor. I bit into one and immediately knew my life would never be the same, and not in a good way. I lost my taste for smoked salmon, which is a major bummer, and I refuse to order the Boy Smells candles that smell like weed everybody raves about. Fortunately, Boy Smells' candle game is top-notch and its candles outside of the Mary J varieties are phenomenal. More on that below. 
Enough of my stories, let's talk about scented candles.
Bath and Body Works: Vanilla Birch
Let's ease into this candle journey. Everybody knows Bath and Body Works. They have cheap candles that frequently go on sale, and while they're known for attracting teenagers looking for lotion that smells like cake, they actually have some gems. I recommend looking for The White Barn Shop and candles made with essential oils. They smell less artificial. 
My top pick is the Vanilla Birch. It's seasonless in the best way. The throw is moderate, and it permeates the room with vanilla first, backed up by grounding sandalwood. It's soft, sensual, and relaxing. It's a vanilla candle but with a little something extra. Unfortunately, I don't think I'm selling this enough. 
So here's the truth (and I'm not afraid to admit it): after I bought this candle and burned it for a few hours, I was so enamored with it I immediately went online to order a few more. But, unfortunately, they were out of stock. I kept checking the website for, no joke, two weeks until I relented and ordered an additional one from Amazon for slightly more money. That's how much I love this candle. It's arguably worth it to line the pockets of our evil bald overlord, Jeff Bezos.
*I can't link this candle for the reasons stated above. Bath and Body Works, I see what you're doing (scarcity marketing and all that), but like, maybe keep your candles in stock for more than a week? 
True Hue: Forest Fern
Let's get earthy. I'm a huge fan of True Hues' candles and own a good handful that I only light when I want to because I want to stretch and savor them. Overall, the scents are earthy, fresh, and natural. Forest Fern is no exception. It's minty up front, opens into pungent moss, and then settles into herbaceousness with violet, rose, and sandalwood notes. It's like walking through a forest after a rainstorm—everything is alive and dynamic. It's perfect for the deep winter when the yearnings for everything green seep into our consciousness.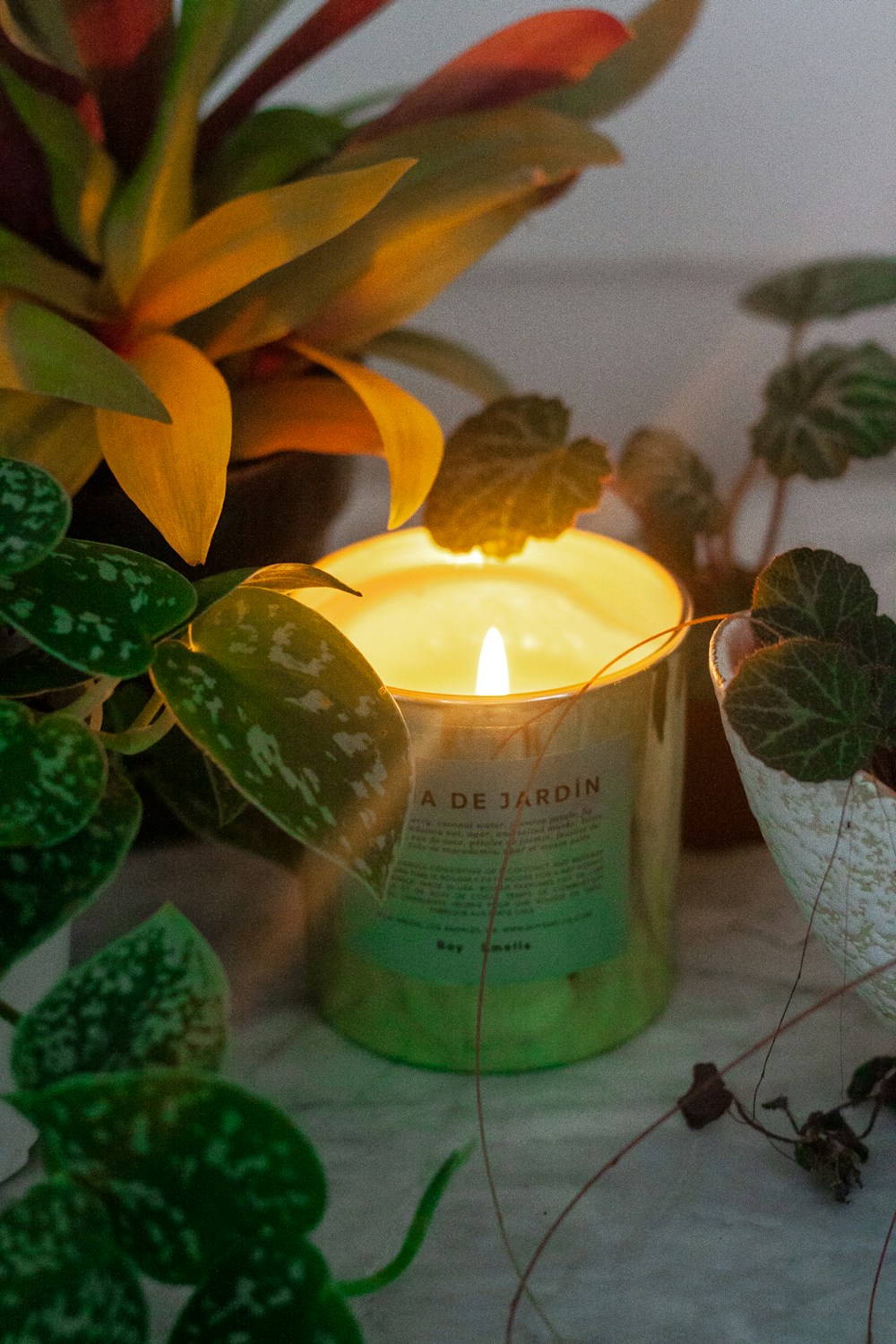 Boy Smells: Aqua De Jardin
Boy Smells is the cool friend of the candle world. They're known for their weed candles, but they deserve credit for the layered and unique fragrances they sell otherwise. Agua De Jardin is a great place to start. At first sniff, I wasn't sure what to make of this candle. But, it sounded so different I had to try it, with top notes of pimento berry and black pepper, heart notes of jasmine petals and macadamia nuts, and base notes of salted musks and ambroxan. 
In its stunning mirrored green jar, it smells odd. Fresh but unrecognizable. Lit, it fills the room with lush and savory notes. It smells green and alive and moist. I highly recommend it for the lover of plants, the dreamer of warmer days, and the free spirit who ditches shoes for barefoot walking whenever they can.
Brooklyn Candle Studio: Rose Botanica
Call me Grandma because I love rose-scented anything. My body wash is rosewater scented, and it would take a lot of convincing to convert me to another scent. I make no apologies for my old soul. So naturally, I chose to order the Rose Botanica candle from Brooklyn Candle Studio when I first heard of the company. 
When it arrived, I was eager to take the first whiff. I was not an immediate fan. It's an intense rose up front, almost cloying to the point it's reminiscent of cotton candy. The earthy notes come through on the backswing, subtle but there. I was a bit nervous about lighting it because it's intense in the jar. I felt like I was going to be face-blasted by an unwelcome bouquet. Lit, it packs a punch, and it's incredibly fragrant. It's almost too much of a good thing. So, my somewhat blasphemous recommendation is to combine it with another candle. 
I recommend lighting it with Diptyque's Moss candle, which is intensely earthy and pungent. They balance each other in a way that transports you to the fairy garden of your childhood. It's a match made in heaven and helped me come around to both companies.
Voluspa: Crane Flower
I've been buying Voluspa candles for the better part of a decade. The love affair started in Anthropologie, but I've since taken it to Voluspa's website. I have a good handful of favorites, and instead of telling you about all of them, I'm recommending you check out a new one for me (and maybe for you, too): Crane Flower. 
Crane Flower features bird of paradise nectar, grapefruit, geranium, and lavender. The lavender isn't strong, just a wisp, but the grapefruit is, and the whole thing is a succulent, juicy tall glass of amazing. It's fruity but grounded. Fresh but robust. And it's bright—a spot of sunshine and fresh fruit in the dearth of winter.
Bath and Body Works: Walk in the Woods
I read the reviews for this candle and was reluctant to order it. One reviewer said this candle smells like cinnamon bears, and she isn't wrong. When you first open the jar, it's undeniable that it smells like cinnamon bears. A more apt description doesn't exist, so I won't try to top Sandy or whatever her name was. Who wants their house to smell like gummy candy? 
However, I've ordered every other candle in its collection and felt I just had to complete the group. Nonetheless, when you light the dang thing, it permeates your rooms with gentle spice notes. It smells woodsy, earthy, and in a completely unobtrusive way. It scarcely resembles the unlit scent when lit. No cinnamon candy here. Just a walk in the woods.
*Note from the author: I can't link this candle, just like Vanilla Birch, because Bath and Body Works NEVER has a consistent set of candles available. They sell out and then the scent disappears from the website until maybe it reappears in six months. Can you tell I'm annoyed? I'm annoyed.
Otherland: Berkshire's Granola  
I came across Otherland on various scented candle compilation lists, and I wasn't wild about the design. Kind of like buying a bottle of wine or picking out a new novel, I use appearance to guide my purchase. Otherland didn't speak to me, but I nonetheless perused the website. When I read the description for Berkshire's Granola, I knew I had to give it a try. And it was so worth it. 
Creamy oat milk. Toasted granola. Pumpkin seed. It's sweet without being overpowering. Nutty without being unnatural. And earthy without being unrefined. I'm a huge fan of this candle. I've made my disdain for pastry-inspired candles clear, but it's not because I'm morally opposed; it's because they're rarely done well. This candle is done well. It's ideal for a morning light when you're easing into your day because it's subtle enough to carry you through your first cup of coffee or tea. With a splash of oat milk, of course.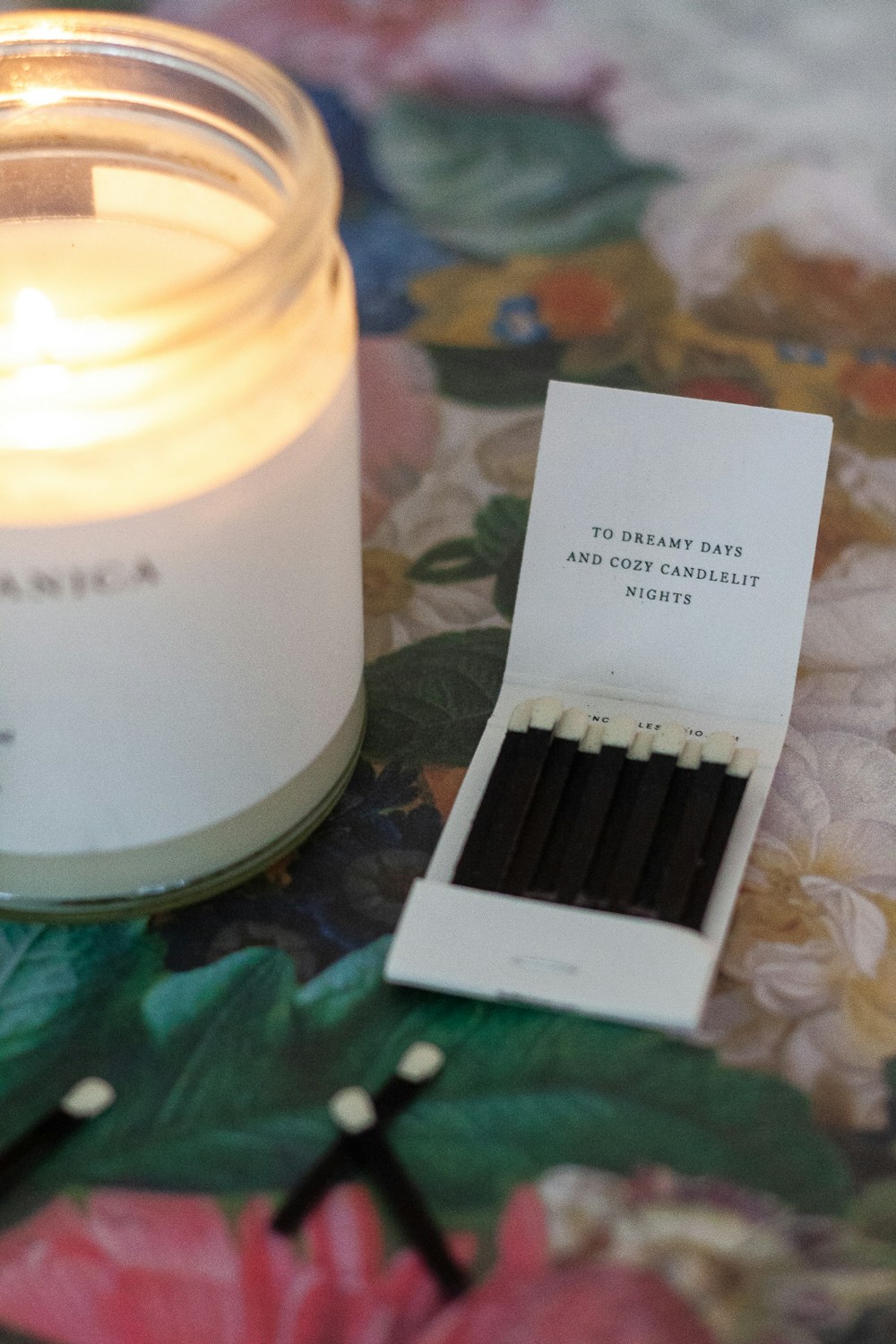 Maison Louis Marie: Antidris Jasmine
If I were going to date a candle company, it would be Maison Louis Marie. I get that's a weird sentiment but here me out. Its candles are elegant, sophisticated, and smell like flowers in candle form. The design on each candle is simple, with a few black lines, leaving you to focus on the scent itself. And on the website, you can enjoy quick clips of delicate hands lighting the candles. It's a whole ass mood. But we're here to talk about the scent. 
Antidris Jasmine is the quintessential floral candle. It's gentle. Unassuming. Dare I say sexy. This candle is reminiscent of heady, intoxicating summer evenings with notes of Italian orange, jasmine, tuberose, oakmoss, and white musk. When it's lit, I picture myself sitting on a cobblestone street at an outdoor café somewhere in the south of France, sipping a mint tea, the scent of flowers mixing in the air with words carried from conversations overheard.
Bath and Body Works: French Baguette
I would never lie to you. There will not be any disgusting sweet candles on this list, but there will be a candle featuring a baked good scent profile. In this case, we're back to Bath and Body Works for their French Baguette candle. I'm not going to include their scent profiles because they're garbage. My biggest pet peeve is they have textural descriptions for their scent profiles to sell me on their goods, and I find that disrespectful. The fuck does crumbly brown sugar smell like? 
Anyway. Pop the top off the French Baguette candle, and it smells like bread. It's almost overpowering, but when lit, the throw diminishes the intensity leaving your house smelling like you were baking a fresh loaf all morning. It's surprisingly good. Sure, you could always bake a loaf of bread if you want the real deal, but sometimes you don't have time for homemade bread. And sometimes, you just need to fill your house with the savory, comforting smell of warm bread.  
*Sigh. Bath and Body Works is doing the most to pressure us to stock up before these candles disappear. You guessed it, French Baguette is no longer on their website. BUT, it will probably be back sometime soon.
Lafco: Sea & Dune
Smelling Lafcos candles is like embracing my transition from youth to aging woman well on her way to crone status. And I mean that sincerely. Lafco's candles (I have many) have a fresh, sophisticated, and natural scent profile with a touch of that powdery note seasoned women *ahem* tend to look for in perfumes. It's one of the companies I explored this winter and embraced fully, building out a mini collection of its candle offerings. 
Today, I recommend Sea & Dune, which takes the cake for evoking memories. Mine in this case. With notes of lotus, seagrass, and amber, my first impression—with eyes closed—was that I was back in Ireland. Folks, I was in Ireland nearly two decades ago, but I can still remember the soft, earthy, marine, and slightly pungent scent of perfume I tested in a shop on the Aran Islands, and this candle took me back. And when it's -30 out, the trees remain bare, and it takes a momentous effort to leave the house; this candle soothes in a way HotHands never can.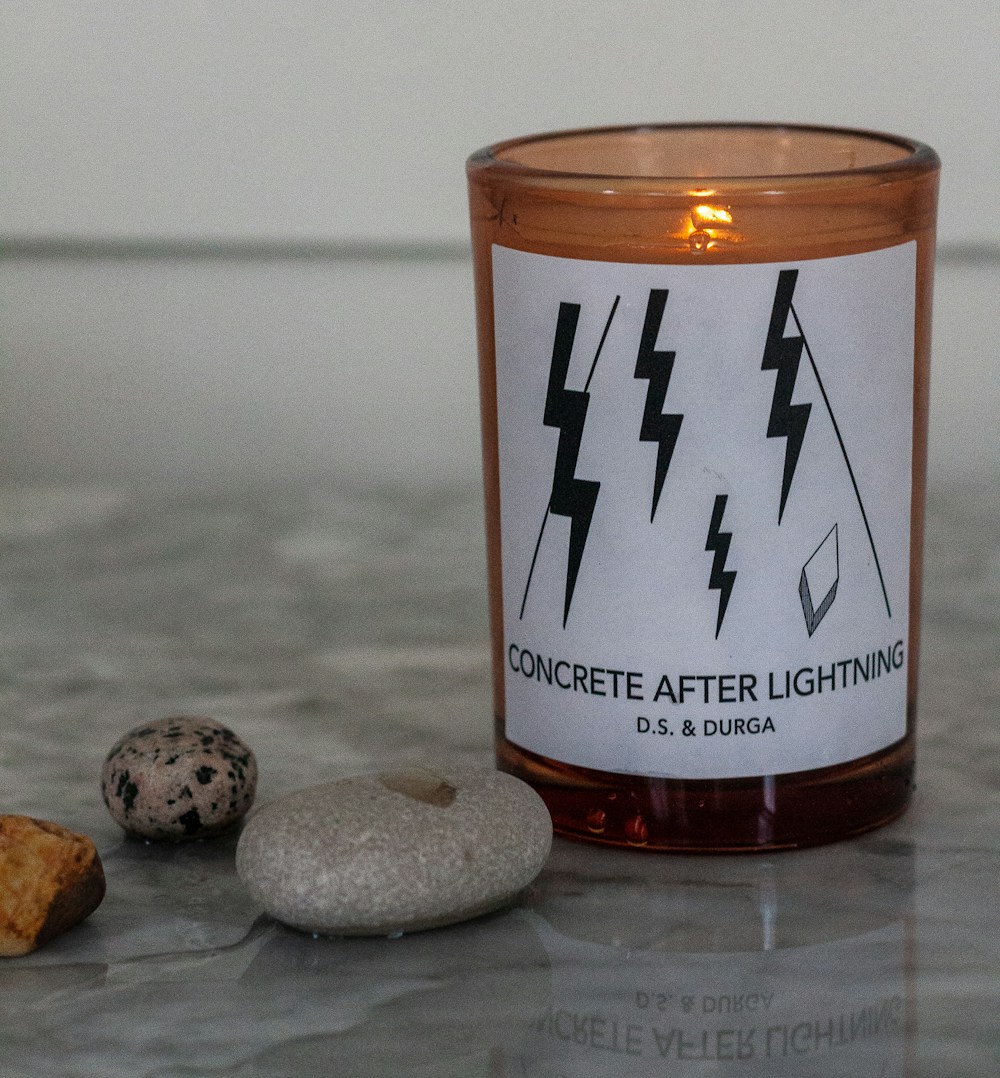 D.S. & Durga: Concrete After Lightning 
Concrete After Lightning is the weirdest candle I've ever smelled. I almost ordered their Big Sur After the Rain candle as it gets all the talk—I love a candle that smells like sand beach flora—but I opted for the oddities in the candle section. Concrete After Lightning promises, "electric crackle, downpour, panic grass, sizzling asphalt steam," and it delivers. 
The descriptors read dubious, but once lit, this candle fills the room with that hard-to-pinpoint smell of steaming concrete after a summer rainstorm. It's electric, vaguely metallic, fresh, and smells like wet stones. If you're looking for a candle to fill your rooms with floral, spicy, or woodsy aromas, this isn't it. But if you're looking to remember the smell of rainstorms while it snows outside, this is the one.
And if you're a fan of music AND candles, D.S. & Durga has Spotify playlists for each of their candles. This candle features selections from Patti Smith, Nas, Interpol, and Moondog. The playlist has an 80's vibe and is definitely eclectic. Kind of like the candle.  
Anecdote Candles: Farmer's Market
When I perused Anecdote's website, I lol'd at multiple candle descriptions. Candles as experiences are their jam, and I was immediately drawn to Farmers Market. I have fond memories of exploring Madison's finest most weekends during the growing season, and the promise of a return to that familiar—and cherished—memory sold me. The website tells me it smells like "long lines and tote bags" (LOL!), but the scent profile is ginger-forward with notes of meadow grass, clementine, sandalwood, and vanilla orchid. I've never found a candle with ginger that smells like ginger root, and this one does. It's a pleasant profile, balancing earthy, citric, floral, and vegetal notes. You know, kind of like the rows of stands at the farmers market.
Order A Scented Candle for Pleasure, Not for Price
So what have we learned today? Bath and Body Works is unreliable but has some decent candles. And pleasure is possible with the purchase of a candle. 
You may have noticed that I didn't share prices or ingredients. This article was all about pursuing pleasure, and pleasure knows no boundaries. Pleasure doesn't care about price (though I wouldn't guide you toward any candles more than $80 a pop because that's outrageous). Pleasure doesn't care whether your candles have soy, coconut, paraffin, whatever. Pleasure is about pure enjoyment. And in the grand scheme of the last three years, I think we could all use some radical pleasure. As Charles Eames said, "Take your pleasure seriously." 
So lose yourself in pleasure. Find a candle that takes you somewhere else. That helps you sink a little deeper into your bubble bath. That reminds you of a cherished memory. A candle that permeates your house with a scent that fills you with joy every time you inhale. It's worth every penny.
More Articles by Caitlin Knudsen
Nov. 17, 2022
•
7 min read
Jun. 21, 2022
•
9 min read
Apr. 8, 2022
•
9 min read
About the author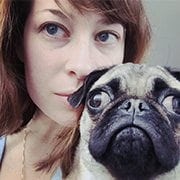 Propagator of succulents, hobbyist baker, healthcare by day, pug wrangler always.