In the studio with the Wooldridge Brothers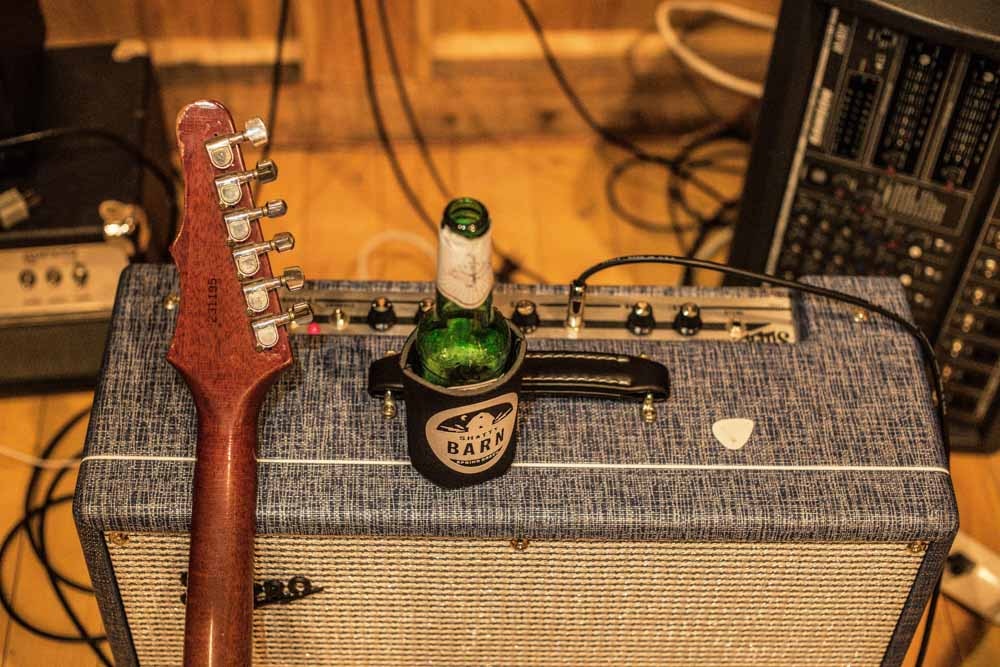 I was standing in the recording room at the Exchange Recording Complex on National Avenue, with Brian Wooldridge. He's pulling his Epiphone Coronet out of its case and I'm salivating at the sight of it; the Coronet has always been one of my favorite guitars, double cutaway, the iconic Epiphone "E" on the pickguard, the grit.
Brian's brother, Scott, is prepping a couple of acoustics in the corner while Jack Rice, longtime bass player for the Wooldridge Brothers, makes his entrance.
He arrives, completely in the dark about the tunes they are recording -- the chords, arrangements, etc. But Jack is good and a quick study. In the better part of an hour, he has the tunes figured out.
There's a certain energy to being in a studio like the Exchange – the recording room is huge, and when you listen to their latest, "Starts at Dusk," you can hear that room.
The first song they would work on is called Blade 1, and yes, there is another song called Blade 2. The songs appear back to back on the new album -- they are beautiful examples of pop songcraft, with a little bluesiness (in the best way possible) thrown in – gritty guitars, harmonies, Fender Rhodes. Scott starts singing the first line, "She's lovely and she's boring, I'll tell her in the morning" and we're off. It's tight. You get the feeling that Scott and Brian had done this before, many times.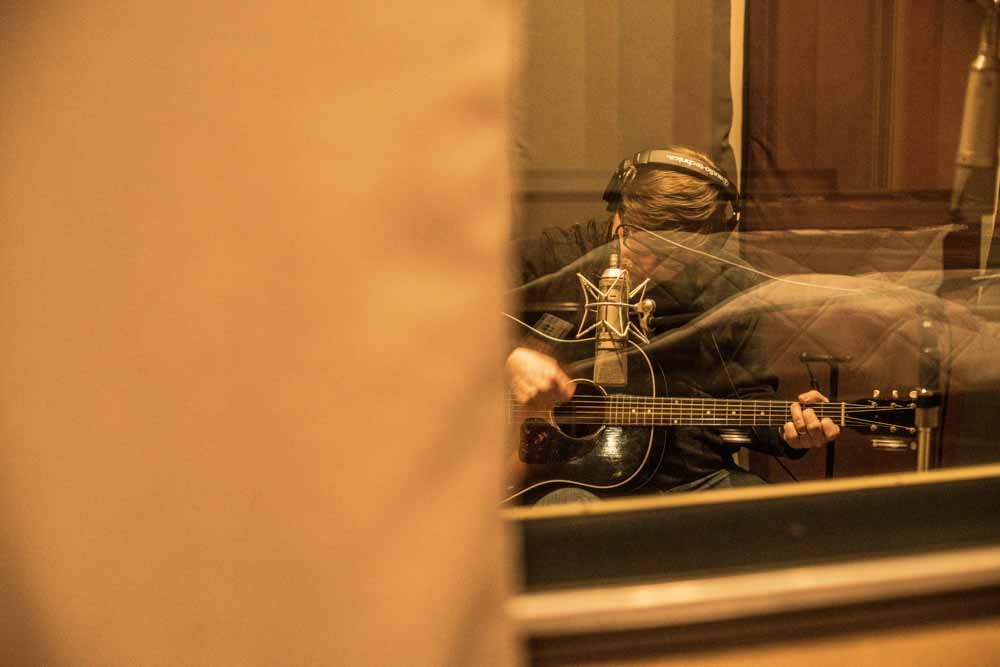 The truth is Scott and Brian are pioneers of the Milwaukee music scene. They just didn't play in bands – they formed a community. In the 1980s they moved to Milwaukee from Indiana, where their parents encouraged musical endeavors. Scott played guitar and drums and Brian played bass. Brian recalls how he actually started out on guitar but the school band needed a bassist and, well hey, if you can play guitar, you can play bass. Today, he says, he wishes he still had the vintage bass he used at the school.
They formed the band The Squares and put out a string of releases over 4 years, then broke off to be the Wooldridge Brothers, whose first release in 1991 was cassette only and called "My Excuse." Remember cassettes? They're making a comeback.
When they realized how tough it was to get heard they did the logical thing – they started their own record label, Don't Records and, because they had problems getting gigs, started the New Community Newsletter, a publication (the internet didn't exist then, people) promoting Milwaukee bands and gigs around town.
In other words, the Wooldridge Bros. are a machine. Not only were they writing fantastically memorable and catchy pop songs, they were savvy business people too. They hired producers -- like real producers such as Chris Stamey of the legendary band The dB's. Their initiative in the music business was frankly way ahead of its time.  Today, in a time when getting a song on a TV show or commercial is darn near the holy grail, their 1996 song "Star of Desire" (highly recommended) was playing on 90s TV staples like "Party of Five." Remember Neve Campbell? She's making a comeback.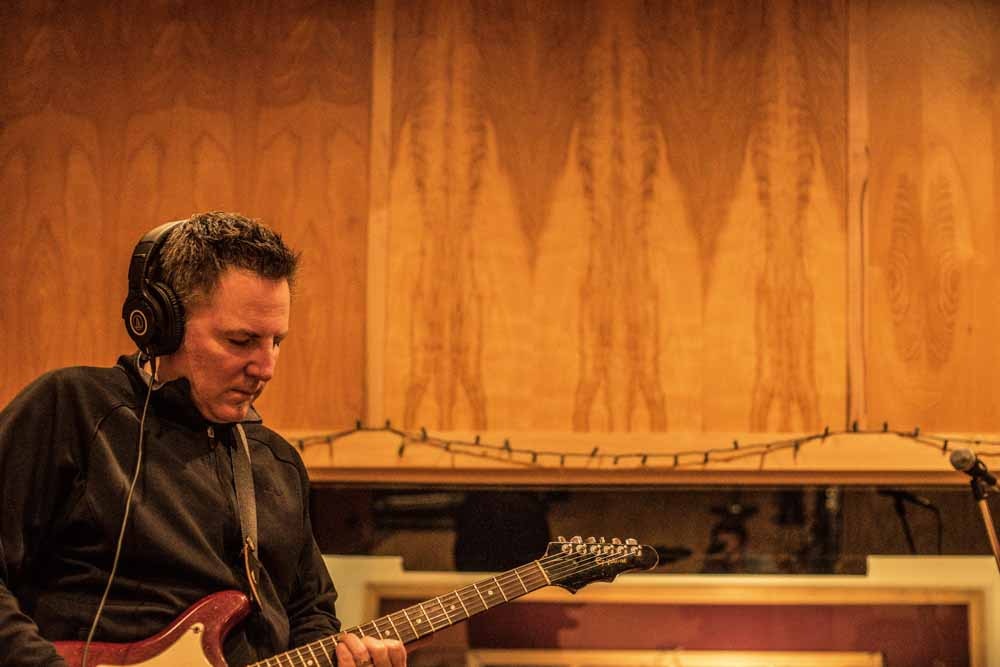 Listening to the Wooldridge Brothers you are reminded of how ridiculously simple, yet melodically sophisticated music can be. There are open G chords, unabashedly open G chords, played on guitars, for real. Some things just don't need reinvention. On "Starts at Dusk" it's all there, the melodies, the beauty in simplicity, the pop motifs and the occasional R&B croon, a product of years of playing, getting it right. It's the sound of brothers getting along. It's THEIR sound. And it's all there on Starts at Dusk.
The album features a picture of a drive-in theater on the cover and the glow of a film projector. The movie metaphor is perfect, especially for an album that has songs called Blade 1 and Blade 2 on it. You get the original and a sequel. And unlike what happens often in the movie world, they are both really good. 
That day in the studio ended well; drummer/producer Scott Gorsuch (he has since left the band) listening intently as Julie (band member and Brian's better half) nailed a tambourine pass in one take. Scott killed a few lead vocal parts. Brian kicked around a few Big Star inflected guitar lines.
Afterward, Scott and Brian congratulated everyone on a great day. And that classic Epiphone Coronet was put back in the case, waiting for its next day in the studio.
Starts at Dusk is available here.
More Articles by Nicholas Pipitone
Jun. 10, 2023
•
9 min read
Mar. 12, 2023
•
8 min read
Dec. 14, 2022
•
8 min read
About the author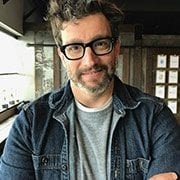 Co-founder, Editor-in-Chief, Commonstate.com