Put on your fancy pants, it's tea time at The Pfister
If you had asked me at 22 if I would ever live in Milwaukee, I would have responded with a firm, "Never. No way. You don't know me.". Apparently, I don't know me because I ate my words two years ago when I accepted my first nursing position in this here, fine city. I only planned to stay for one year, then to move on to one of those far more exciting cities on one of the coasts where I could have my very own neighborhood matcha bar. Matcha is the new coffee, y'all. I made a list of all sides of Milwaukee I wanted to enjoy before drifting away from the Midwest and the tea service at The Pfister was at the top of that list. I FINALLY went today and it was kind of everything I dreamed of.
The tea room is on the 23rd floor of the building, facing the lake. I can't speak to the view more than that because it was foggy as fuck the day we went. Does anybody else hate old elevators as much as I do? Like, have you really lived if you haven't been chosen for jury duty or been stuck in an old elevator? I'm overdue for one or the other. It's worth it for the 37-minute ride up to the top. I promise. The decor is dripping in shades of blue down to the squishy, absorptive velvet chairs that you can disappear into.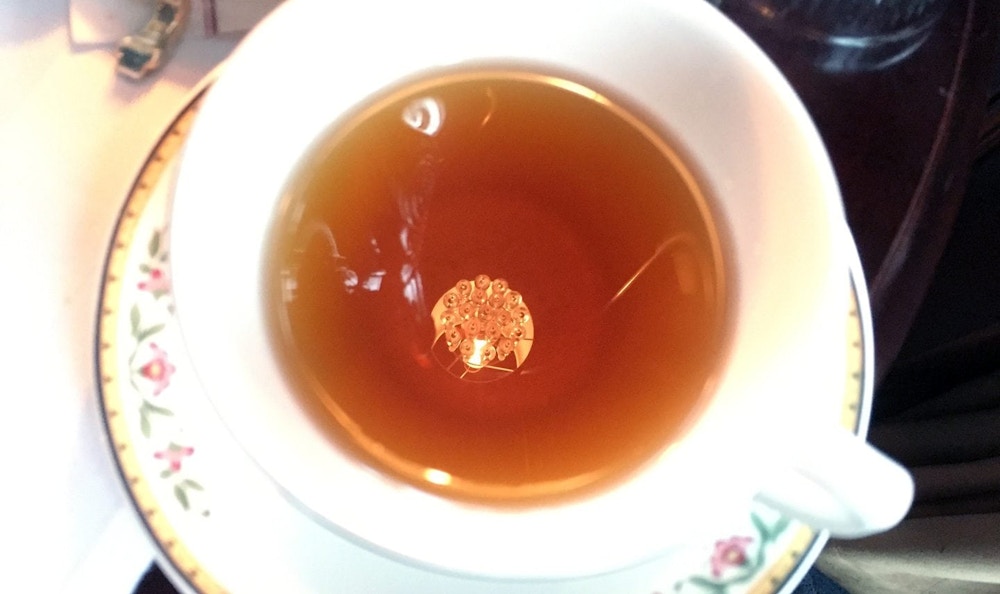 Rishi Tea of Milwaukee fame? They have that too. Side note: when I lived in North Carolina and was terribly homesick the first month I moved there, I forced myself to go sit at a cafe down the street one Saturday morning and when I found out they carried Rishi tea, I cried. I totally cried. It was my taste of home in a foreign land. I chose the cocoa mint and added ginger because I was feeling zesty.
The tea butler is delightful. I didn't even know "Tea Butler" was a job title. Do you ever meet people and wish you could just say to them, "Can we be friends?" I totally feel this way about this guy. I feel that way about anybody who loves tea as much as I do. Do you love tea? Can we be friends? Where can I find somebody to have monthly tea parties with me? With snacks. Lots of snacks. Snack sized snacks.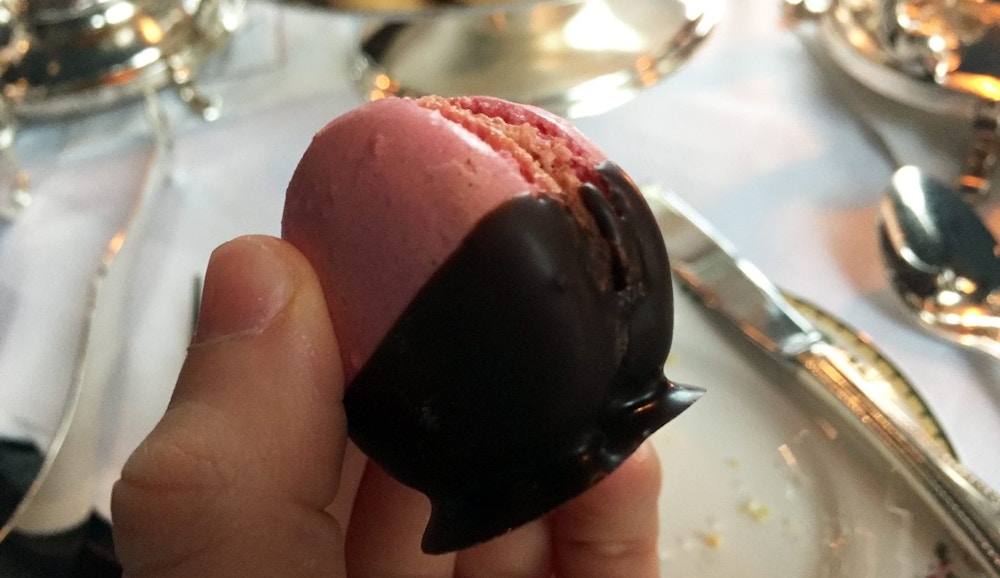 The tasty treats were brought out on a silver platter because tea is fancy. We had the Victorian tea service, so it was a mixture of sweet and savory. I usually gravitate towards chocolate desserts, of which there were many, but the lemon tarts topped with the most fluffy, cloud-like meringue I've ever tasted were tops. I've had an unnatural hate for macarons for my entire adult life. I've always thought they were overrated. Too expensive for too small and sweet a treat. I am a reformed macaron hater. They are perfect with tea.
Last but not least, you get to people watch, which might be my favorite pastime. Do you ever just sit and watch people? You should. The group of adults behind us got into a lengthy conversation about headcheese. The table across the way had what I presume was a grandmother taking her granddaughter to tea and as somebody who isn't particularly comfortable around children, it was delightful to watch. As our tea service came to a close, we walked past a table with two elderly women who had ordered the all dessert option and all I could think was I hope that can be me when I'm 85, still going to tea service and eating a truck load of desserts like diabetes ain't a thing.
You can get information on the seasonal tea service at the Pfister here.
More Articles by Caitlin Knudsen
Nov. 17, 2022
•
7 min read
May. 25, 2022
•
12 min read
May. 4, 2022
•
8 min read
About the author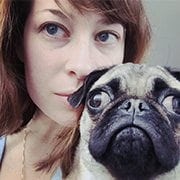 Propagator of succulents, hobbyist baker, healthcare by day, pug wrangler always.