Black Husky Brings Small-Town Vibes to Milwaukee's Riverwest
Don't judge a brewery by its location.
The first time I went to Black Husky Brewing, I wasn't sure I wanted to go. It's not that I had heard bad things about the place or wasn't up for a beer. I simply wasn't thrilled by the location. It's on a busy street, with minimal parking close by. And it was January. One of those nights where your nose hairs freeze. However, my boyfriend had been begging to go to the brewery for as long as I can remember.
So, one night, after my boyfriend, my best friend, and I enjoyed a delicious meal at Café Corazón, they convinced me to head to Black Husky. We sprinted for its warmth, and the moment I walked in the door, I learned very quickly to never judge a brewery by its location.
We're Not in Riverwest Anymore
Though Black Husky Brewing is in Riverwest, you don't feel like you're in a city. It feels like Up North, or even some of the towny bars in the suburbs—only better. Towny bars often come with towny people. People who are often "set in their ways" and resistant to change. Though these places often have better parking and aren't as loud (yeah, I'm nearly 30 and hate going to loud bars now, sue me) you still have to deal with judgy, towny bar people. The kind that side-eye you when you walk into "their bar." 
However, as the warm air engulfed me, I noticed patrons sitting at the bar, chatting and catching up on local gossip with the bartenders. A couple played a game in the corner, and kids scribbled feverishly with crayons in coloring books at some of the back tables. A few dogs layed curled up next to bar stools, including a light russet brown husky with one blue eye and one amber.
What we didn't get as we moved up to the rustic, log cabin-esque bar, was side-eye. Instead, we chuckled at the tiny nameplates embedded in the wood ("Please Yield This Seat To Ms. Ferguson") and were greeted by the bartenders, as if we were old friends.
The bartenders, it turned out, were Tim and Toni Eichinger, the owners. Each are lovely, personable people, and it didn't take long before we dove headfirst into a conversation about how Black Husky came to be and why they wanted it to have a small town vibe.
Up North Comes to Riverwest
After Tim and Toni were married, they lived up north in Pembine, Wisconsin, where they raised and cared for 23 sled dogs. With only about 1,000 residents, it's the kind of place where everyone knows everyone. And for a time, Toni and Tim—who is a self-taught brewer—would brew beer in a log cabin and would invite their local friends over to. Despite their ambitions, the small population made it hard to establish a brewery. Tim and Toni enjoy the relationships they build with people, but in Pembine there wasn't much room to grow.
During a beer festival in Eagle River, WI, people from Milwaukee sampled Tim and Toni's beer and fell in love with it. Soon enough, they were getting calls from Milwaukee establishments asking to sell Black Husky beer in their bars. The duo then began loading kegs into a Ford Transit Van and driving them down to the city nearly every weekend until demand grew so high, moving to Milwaukee was their best option.
So, in August 2016, Tim and Toni packed up and moved their operation to Riverwest. In Milwaukee, Tim and Toni found the ideal location to open up a brewery, where photos of all their sled dogs decorate the walls. 
They named Black Husky after their beloved husky, Howler, which makes me chuckle because it reminds me of a growler, making the name that much more fitting! Many of their beers are still associated with the sled dogs the couple cherished so much.
Though they left small-town Wisconsin behind, Tim and Toni wanted to ensure their brewery would maintain its small-town feel, and maybe even go beyond that. Those who visited their make-shift log cabin brewery in Pembine were their closest friends, and they would miss having those connections dearly. Besides good beer, Tim and Toni wanted to create a place that would leave a mark on all who visit. A place where people could share a drink regardless of their political beliefs, whether or not they were vaccinated, or what pronouns they used. They wanted to create a bar where everyone feels welcome. A place where their closest friends, both new and old could come and spend time.
Making a Mark on Riverwest
While I was chatting with Tim, we talked about some of the classic Wisconsin bar tropes, like how snow days are the bar's busiest and that there is always a chilled bottle of blackberry brandy at the ready. The Eichinger's have done an excellent job making their brewery feel like a towny up north bar, and much like local bars like this they're open to helping those in the community. 
On my return to the brewery in March, I was able to experience a group of Irish musicians playing their fiddles. They meet here the second Wednesday of each month—not as paid performers, but as a club looking for a place to gather and play—to the patron's delight! They sat around one of the back tables, playing upbeat tunes, followed by the heart breaking, high-pitched echo of a lamenting song.
Besides Irish music, the brewery often hosts bluegrass bands. "We're in the middle of Riverwest doing bluegrass and country music … because it works," Tim says. 
Beyond that, Black Husky has hosted a book release for one of their regulars that included a reading. To enliven the event, the author asked Tim and a few others to dress up as characters and sing. The brewery also hosted a poetry event for Woodland Pattern—a local book center just down the street that supports small book publishers, authors, and poets.
Besides music and book launches, Tim and Toni have also hosted craft nights, charcuterie board-making classes, a Gospel brunch, and a strong man contest. You're not going to find events like this at any bar you walk into.
One of their biggest attractions is a fashion show called Project Runway: BigWigs Edition that helps raise money for the Susan G. Komen Breast Cancer Foundation. The brewery creates a pink beer with edible glitter, and all participants wear pink wigs—including Tim.
To help support other bars in the area, Black Husky partners with a bus service that moves bar customers around from bar to bar safely, so people aren't drinking and driving. The duo also participates in the Riverwest 24, a 24-hour bike race around the neighborhood, establishing themselves as a vital part of Riverwest's culture.
The Heart of Riverwest
One of the things I really admire about the Eichinger's is how inviting they are. They are more than willing to open up to strangers, in both the literal and metaphorical sense. 
"It's okay to be weird," Tim says. And Black Husky is definitely a place you can call home. Especially if you need a break from your actual home. 
Tim and Toni host what they call "Orphan Thanksgiving" each year. The brewery isn't open for business, but the doors are open to people looking for a good time and a place to go. For some, holidays are complicated, and spending time with their families isn't always an option. Instead they can go to Black Husky for a potluck and beer in a safe and fun environment. 
From what I can tell, people come to Black Husky because it feels like you're swinging by an old friend's place. A place to relax, drink, and catch up with your buddies—or attend a birthday party or baby shower. There is always a warm barstool and a cold pint waiting for you. 
Tim says that it's more about the experience than the beer.
"We're not doing this to make money," Tim said. "We're doing it to make the world a better place."
More Articles by Monica Cull
Sep. 23, 2022
•
8 min read
Aug. 10, 2022
•
6 min read
Jun. 28, 2022
•
8 min read
About the author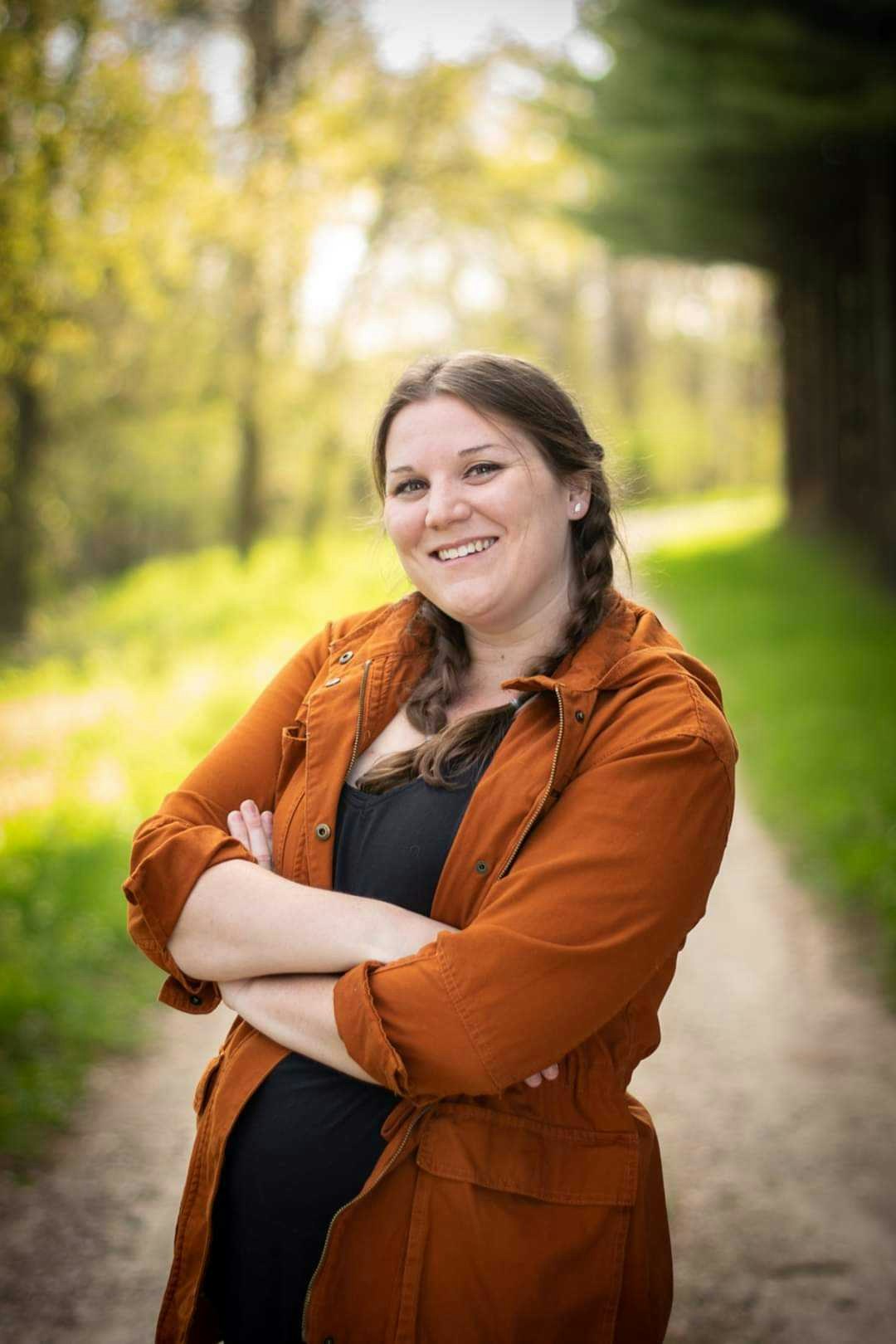 Monica is a writer, editor, weekend warrior, and professional concert goer.