"I became a freelancer on Independence Day" – Steve Kodis, Graphic Designer
I spot Steve Kodis in a booth at Fuel Café on 5th Street; he agreed to meet me on a weekday morning. He waves "hi" to me while I grab a coffee and I wave back, noticing his laptop open, and a Wacom tablet to his right. Headphones in. Who knows how long he had been sitting there, by himself, likely working on some unnamed project?
Ah, the independent contractor grind.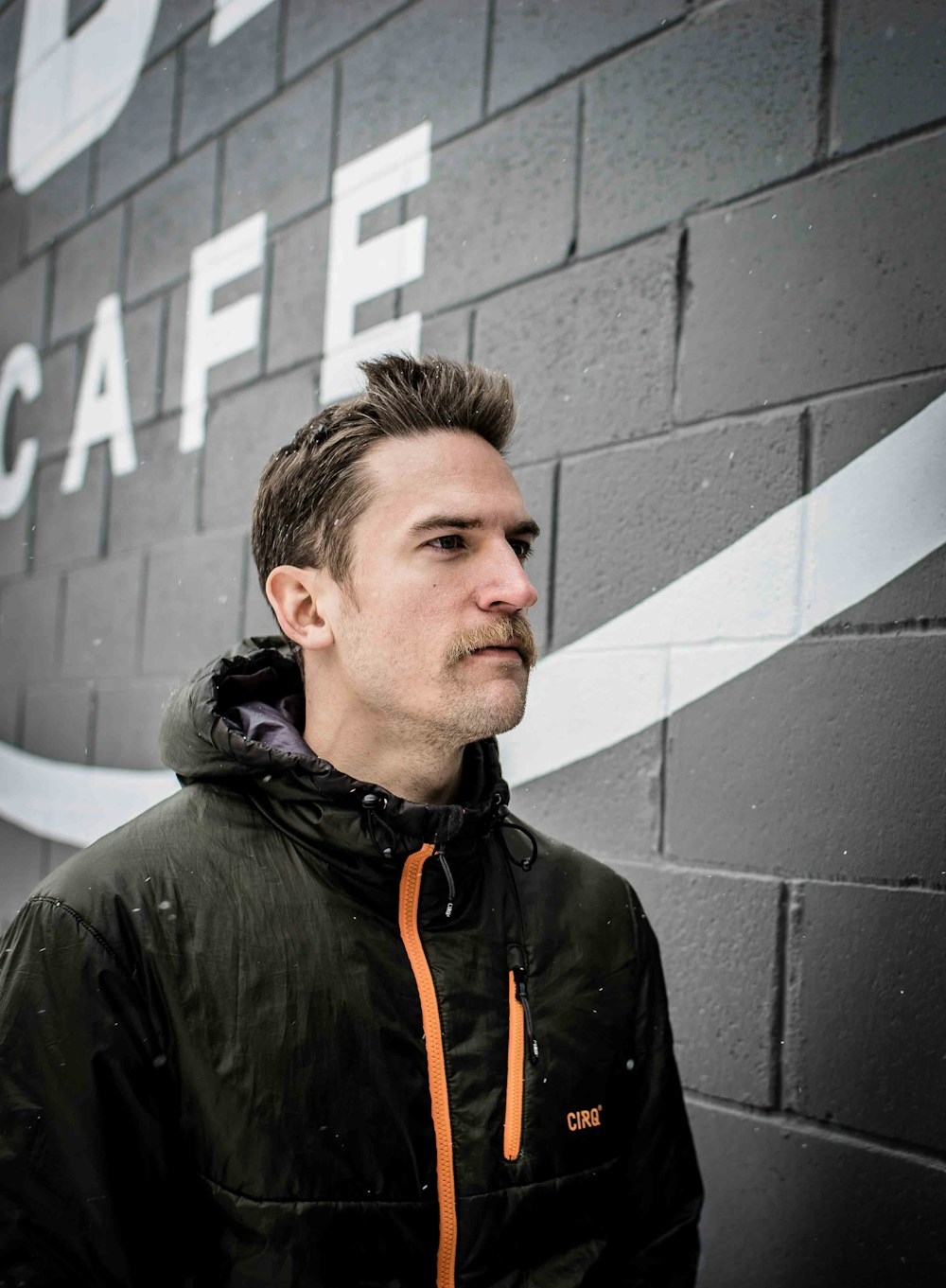 Steve Kodis is a freelance graphic designer, one of countless here in Milwaukee, immensely talented people who have willingly traded in a bit of freedom for a lot of responsibility. Sounds crazy, doesn't it?
Makes you think the word "free" in "freelancer" is a bit of a non-sequitur.
I've known Steve for a few years and have always admired his work. Most know him for his leadership on the Milwaukee Flag Project, which for the city has been transformative.
But let's not get ahead of ourselves. In the freelance world, there is always work to be done. When I sat down, Steve focused right in on our conversation.
"Freelancing is a real hustle, everything is on your shoulders – juggling administrative and creative and making your own hours. It's not better or worse [than working at an agency], it's just different – it takes a certain personality to have the honest conversation with clients and not be emotional about the work."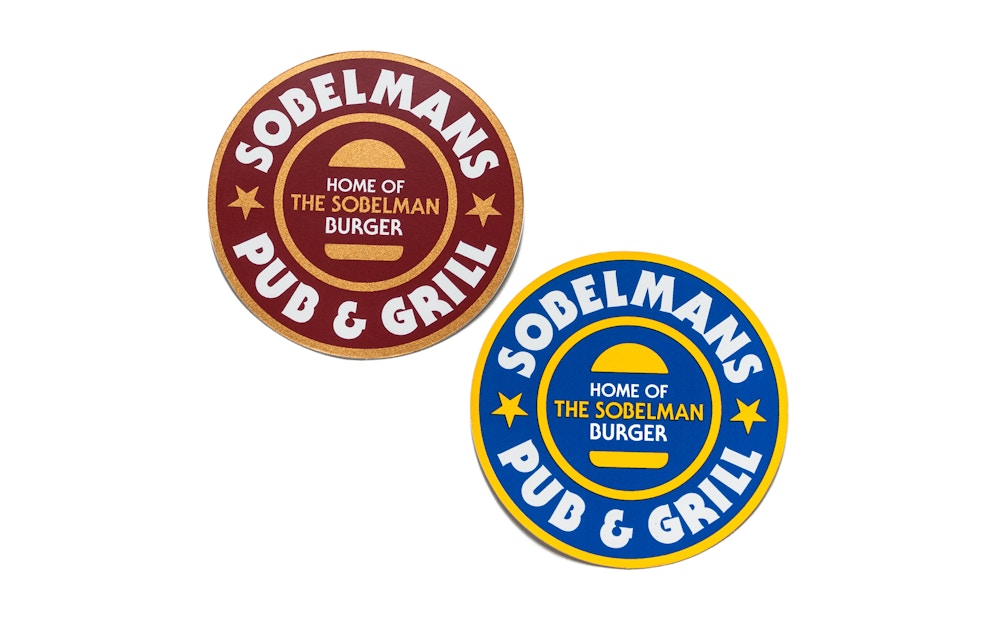 That emotion he speaks of – a sometimes highly irrational attachment to the work – is natural, but in many ways can be the enemy of the freelancer. There are a lot of designers that make beautiful things; the problem is beautiful isn't always on strategy. Sometimes beautiful won't work, no matter how much you say to a client that it's beautiful.
Steve notes that the design is the easy part, once you determine the objectives. But he also notes "Getting from a to b is not a straight line, it's a zigzag."
"[The design] has to solve a problem," he continues. "Design is objective. Fine art is subjective – if you're making decisions subjectively it is not going to be effective and won't fill the client's needs. If you can create the rationale and show how you arrived at it, it makes selling your work that much easier."
It shows in Steve's work for numerous clients, like the aforementioned Fuel Café, Mystery Room Mastering, Bold Salon, and the legendary Sobelman's.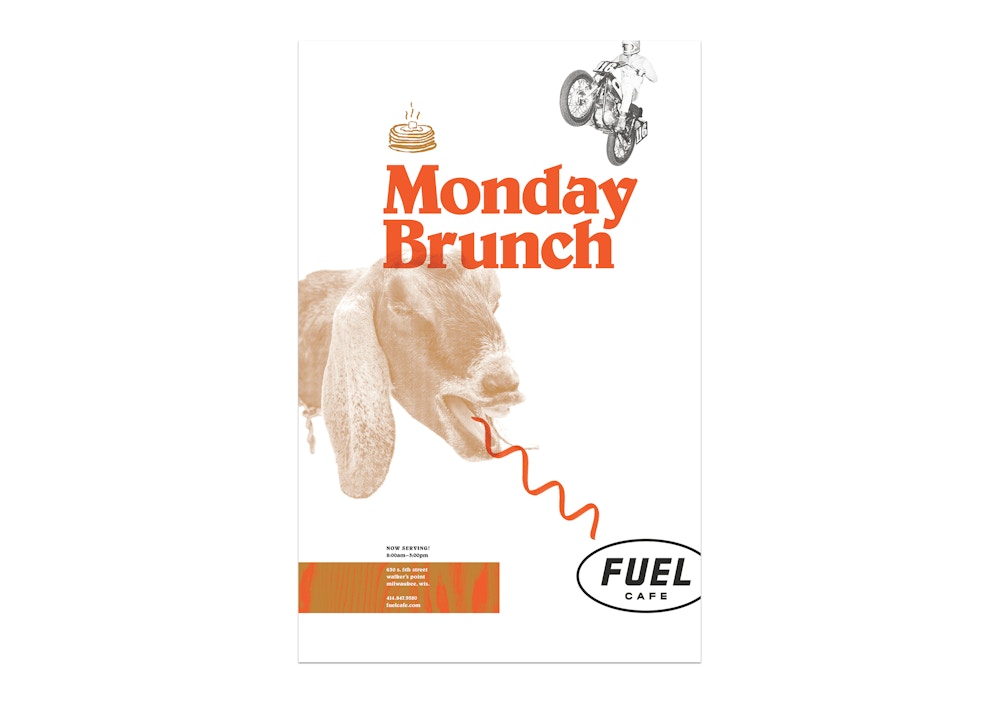 But probably his most difficult sell job was the Milwaukee Flag, a true labor of love for Steve. He started work on it back on that momentous July 4 when he left his last full-time gig.
He insists that the impetus behind the flag really had little to do with the design of the pre-existing flag. "It started as an idea – what if we had a flag that people cared about? Having a symbol that says this is where I'm from – it gives you place and purpose, it's tribal," Steve says. He also stresses the importance of the flag's simple design.  "Flags are meant to be seen from such a great distance, they need to communicate very simply, the design needs to be distilled to an essence."
Putting his strategic hat back on, Steve dives right into his flag sell – something you get the sense that he has done a million times. Rationalizing something to a client is one thing – but getting an entire city to buy in is quite another large mountain to climb.
The colors of the flag are rooted in many things that are inherently Milwaukee – the colors of the DPW vehicles, the Hoan Bridge, Marquette's colors, Bublr bikes, the bodies of water that surround the city. The white is a symbol of unity and of course, symbolizes the winter, which Milwaukee certainly gets its fair share of.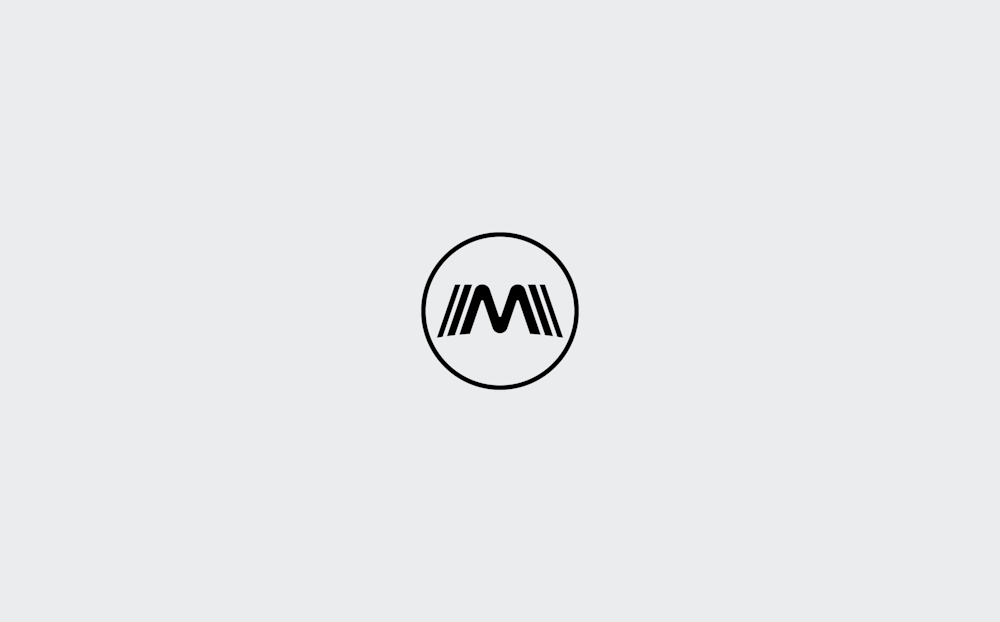 And then there is the rising sun, which is a hopeful symbol. Steve reminds me, "It says the sun will rise again – no matter what is going on in your life."
"The flag asks more of you, and because of that you are connected in a whole new way."
Despite its naysayers, the city has embraced the flag. But for Steve it has done something even greater: It's changed the narrative of the city. Now the flag is on a local beer, t-shirts, stickers, hundreds of homes, tattoos and yes, even a brand of popcorn is using it.
As you'd expect it's a huge source of pride for Steve, who knows he could not have done it without the support of a larger group of people, all believing in the potential of a new flag.
"We wanted to connect the city to its people and then it's people to the world at large."
Mission accomplished, certainly. But a freelancer's work is never done. We cut the interview off, because frankly both of us need to get some work done.
It's all about the hustle, right?
More Articles by Nicholas Pipitone
Mar. 12, 2023
•
8 min read
Dec. 14, 2022
•
8 min read
Sep. 9, 2022
•
8 min read
About the author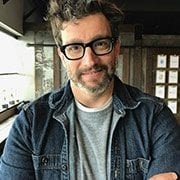 Co-founder, Editor-in-Chief, Commonstate.com