There's a mid-century modern revival goin' on
Approaching the storefront of Brew City Salvage on 5th and National in Milwaukee, you'll see a stuffed deer standing outside the entrance with a sign hanging around its neck that says "open." I'm going to go ahead and assume that this deer, when alive and wandering the wilderness had no idea it would be paired with an establishment of such a distinctive sense of style. That's not just any deer; that's a mid-century modern deer.
Co-owner Caleb Nickel quips, "In the winter I'll probably put a sweater on him out there. You can actually see people driving by in their car, slowing down, just to see what the deer is all about."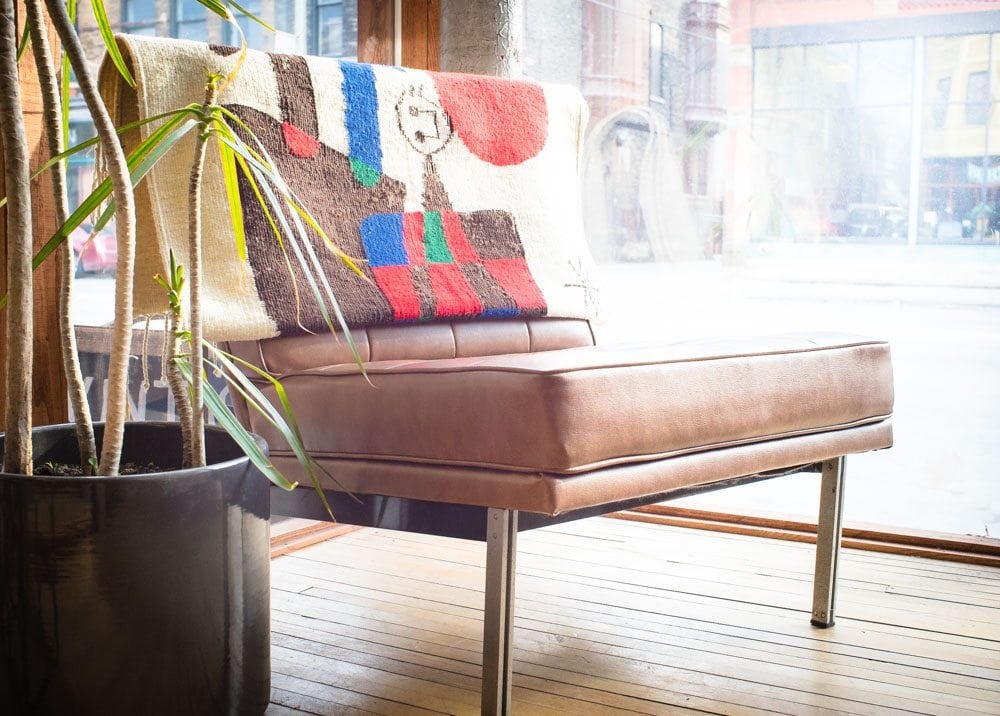 Caleb's desire to dress something up makes sense. He's a great re-furbisher of classic mid-century modern pieces, using reclaimed wood to turn the discarded credenza of the past into the cherished piece of furniture of the present. But he does it without compromising the original style of the piece.
Caleb, along with his cousin, Ross Severson started their salvaging venture about 6 years ago. They recently teamed up with third partner Jesse Damrow, who makes tremendous custom furniture in the mid-century style under the name Joint Effort Studio. The store has been open since October of 2016.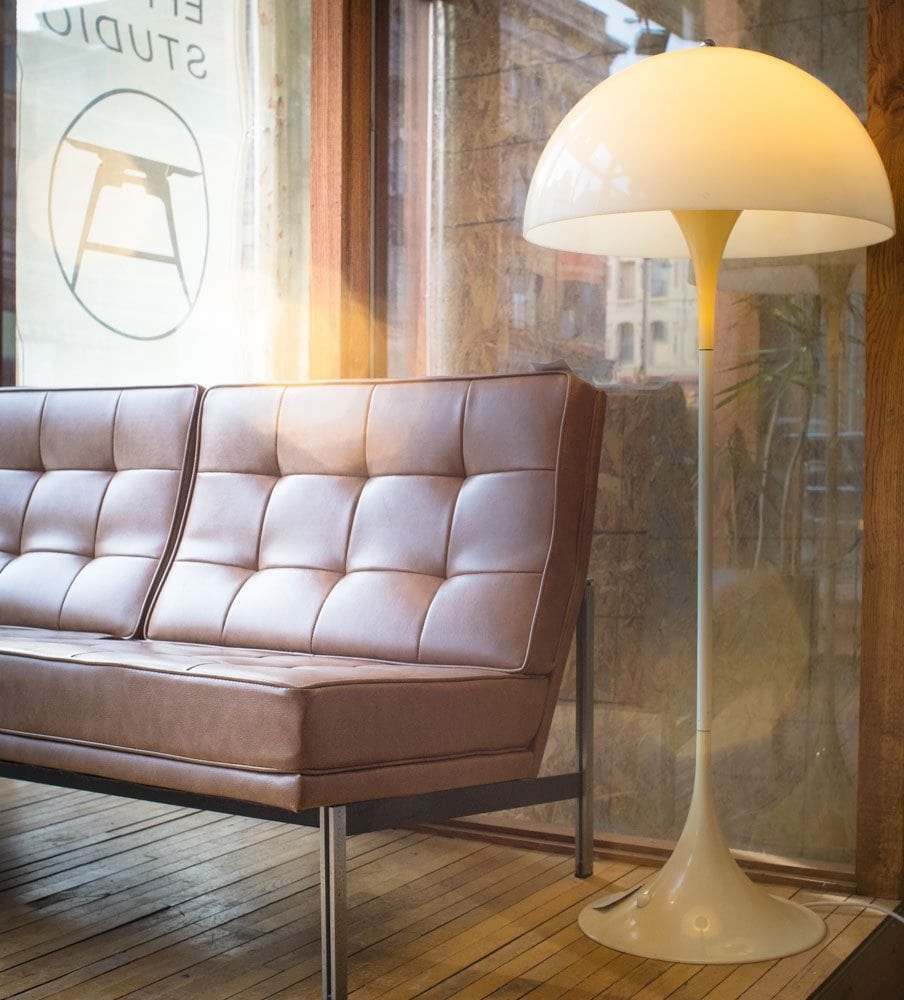 Jesse's passion for mid-century modern furniture came from a revelation he got while studying architecture. "A good portion of the furniture from that era was designed by architects." It's true that architects designed the furniture so it fit into their buildings seamlessly. Jesse's furniture brings a new spin to the styles Charles and Ray Eames, Kodof Larsen, and Edward Wormley pioneered.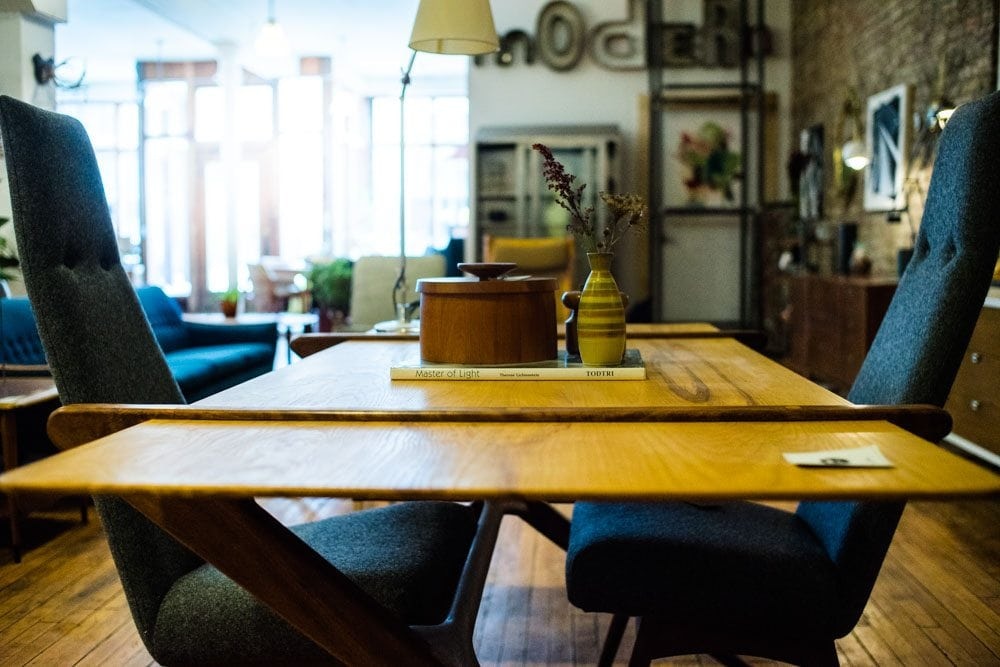 You are certain to find furniture by some of these designers in the store – but be aware – merchandise mix is constantly changing week to week. So if you want cool, remember cool waits for no one.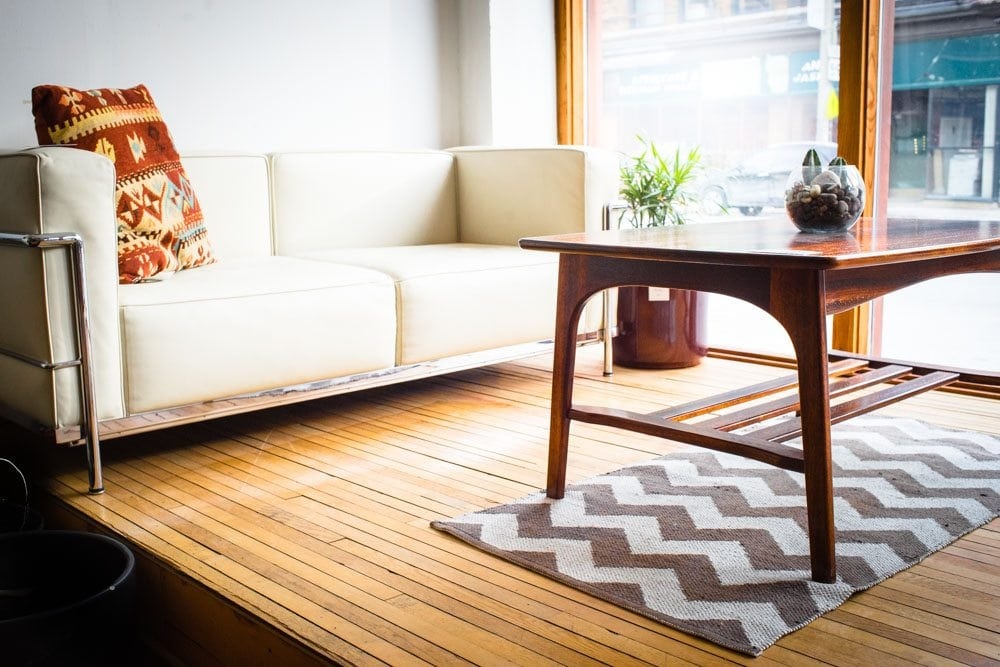 There is admittedly a certain romance to the styles of the 60s. It's hard not to imagine it's 1964 and a turntable perched atop one of these classic pieces of furniture is playing Desafinado off the classic Getz/Gilberto LP.
And outside, a stuffed deer snaps its fingers, swinging to the beat.
More Articles by Nicholas Pipitone
Jun. 10, 2023
•
9 min read
Mar. 12, 2023
•
8 min read
Dec. 14, 2022
•
8 min read
About the author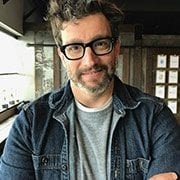 Co-founder, Editor-in-Chief, Commonstate.com